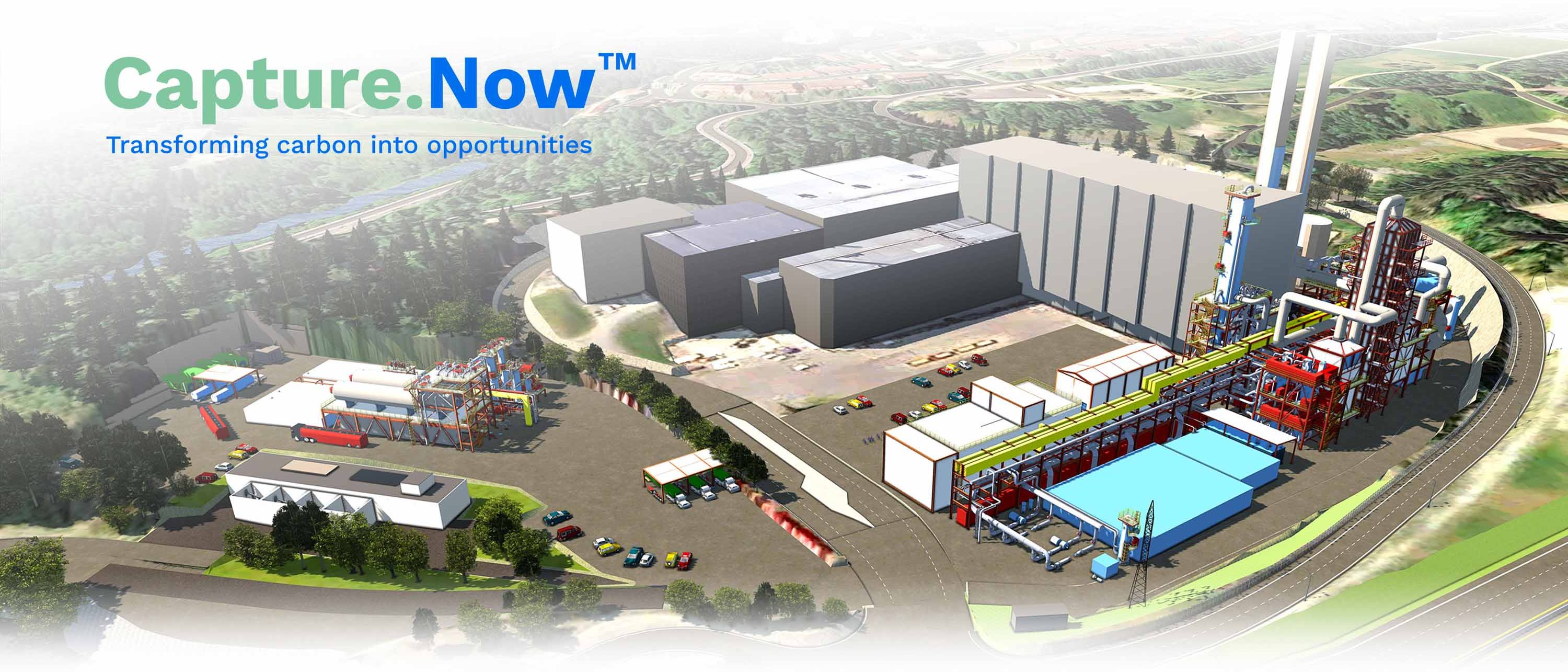 Making it real at Hafslund Oslo Celsio
We are on track to build the world's first carbon capture facility at a waste-to-energy plant as part of a full transportation and storage value chain.
Technip Energies is supporting Hafslund Oslo Celsio to foster the opportunity for a more sustainable energy future.
The carbon capture plant at the Hafslund Oslo Celsio waste-to-energy facility will reduce the city of Oslo's fossil CO2 emissions by 17 percent, or the equivalent emissions of about 200,000 cars[1]. As its partner from initial concept to construction, Technip Energies is assisting Hafslund Oslo Celsio to turn its ambition into a commercial reality. With the opening ceremony on site in September 2022 and laying the initial groundwork for the commercial plant, we are continuing our joint journey towards final project delivery and operation by 2026.
[1] with an internal combustion engine
The realization of Celsio's carbon capture plant will significantly reduce Oslo's emissions of CO2 and demonstrate to Europe how cities can develop more sustainable waste management. With 50 percent BECCS, we will not only reduce emissions, but we also will be climate positive. Removing CO2 from the natural carbon cycle is necessary to reach our common climate goals. Technip Energies is, and has been, crucial to the development and realization of the world's first CO2 capture plant on waste incineration in a full value chain with transport and permanent storage.
Carbon capture for a world-class facility
Waste-to-energy is a novel area for carbon capture with only two advanced-stage projects in the world at present. The Hafslund Oslo Celsio facility, therefore, presented the unique challenge of designing a large-scale capture plant for a new industry application: Optimal integration of the capture plant into the existing operational facility and appropriate management of the associated technical and commercial risks.
Technologies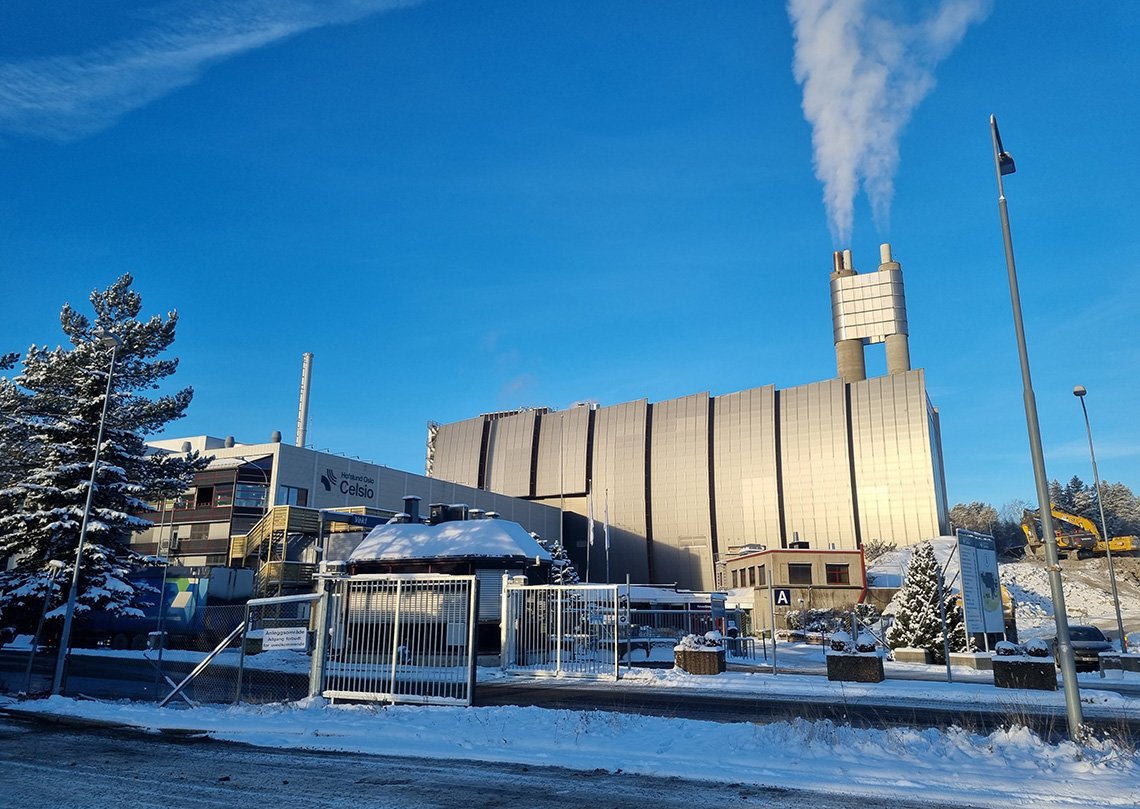 Waste-to-energy plants produce flue gas with relatively dilute concentrations of CO2. This means that optimum capture technology selection is key to supporting a viable and affordable system design. Technip Energies worked with Shell, our long-term alliance partner, to apply Shell CANSOLV® CO2 Capture System to the Hafslund Oslo Celsio development. Performance of the technology was proven with more than nine months of successful pilot operation, progressing to full-scale commercial design.
Beyond the capture technology package, a significant proportion of costs can be in the "outside battery limits" (OSBL) elements of the project, which includes everything needed to successfully integrate the carbon capture facility with the rest of the industrial process plant and export the CO2. Making the best use of the available resources at the existing facility and ensuring optimum integration have been key features for reducing CAPEX, managing operating costs and controlling the carbon footprint. Working with an operational facility also leads to potentially constrained access and congested footprint spaces, making design and construction management excellence a critical part of the process.
Solution
From an idea to a world-first, Technip Energies has demonstrated outstanding agility to deliver a cutting-edge project.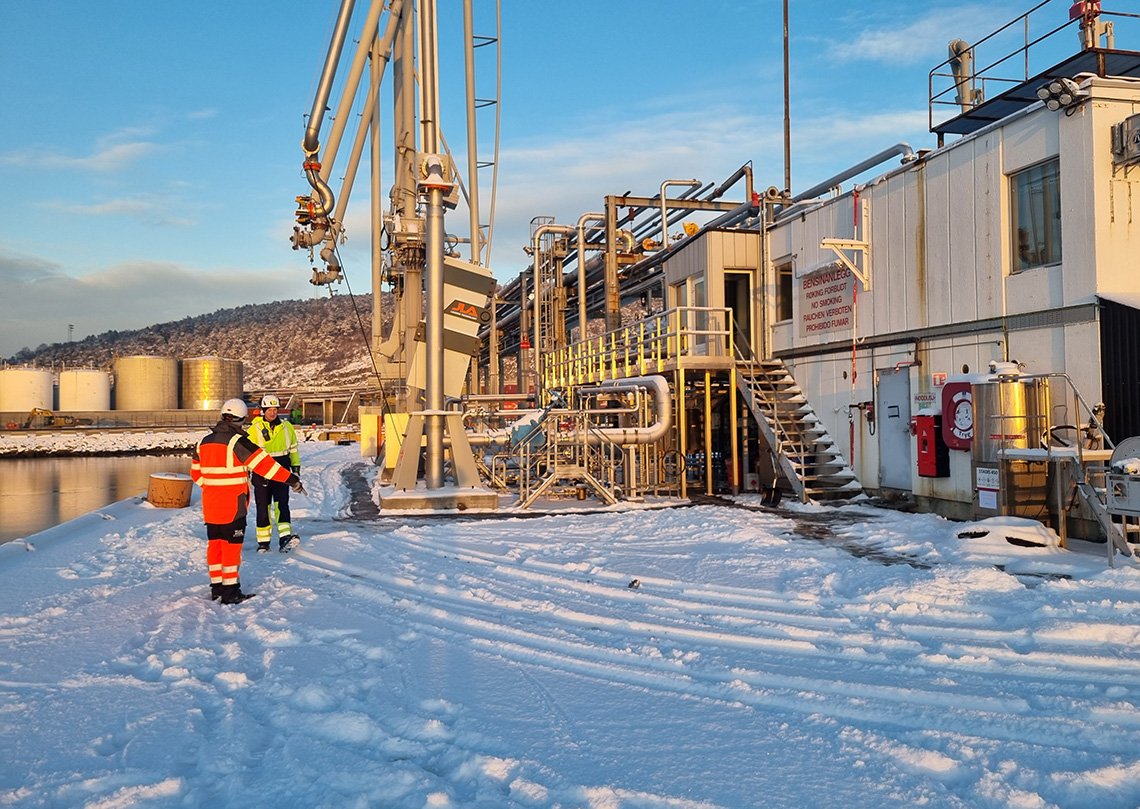 Utilizing leading capture technology, Technip Energies has worked intensively to engineer intelligent integration solutions that optimize value within the constraints of the existing Hafslund Oslo Celsio facility. We have deployed innovative approaches to maintain a cost-effective, low-carbon project, ensuring the successful integration of the large-scale capture plant into the operational site.
Beyond the waste-to-energy facility and capture plant, Hafslund Oslo Celsio and the project team have been closely coordinating the interfaces with the wider Longship and Northern Lights transportation and storage project to enable the produced CO2 to be successfully sequestered. Captured CO2 is liquified and transported by non-emission trucks to intermediate storage at the port of Oslo. Within the Norwegian Longship project, the liquid CO2 is shipped by specially built tankers to a receiving terminal on the west coast of Norway. From the terminal, Northern Lights will inject the CO2 into a geological storage reservoir 100 kilometers offshore in the North Sea and 2,600 meters below the seabed. This process allows the CO2 to be permanently stored and prevented from re-entering the atmosphere.
We are helping make decarbonized heat and energy a reality for the city of Oslo
By fully integrating carbon capture and storage into the Hafslund Oslo Celsio facility design, more than 90 percent of its annual CO2 emissions will be captured. The Celsio project has a carbon footprint of only 6.1 percent of total CO2 stored* in the context of the wider Longship and Northern Lights integrated systems. The waste being end-treated at the Celsio facility is 50 percent biogenic origin and includes cardboard, wood, food scraps and other waste that cannot and should not, be reused or recycled. This leads to a climate-positive result with the capture of CO2 with biogenic origin (BECCS).
*For a carbon capture rate of 400 ktpa, with use of full subsurface storage capacity of 1.5 Mtpa (shared with other developments) for 25 years in Norway. Values do not account for biogenic (negative) carbon sources or potential to use renewable energy.
Get in touch
To send a message using the contact us form:
select Projects Europe from the "Projects contact per region" dropdown): 

Contact page