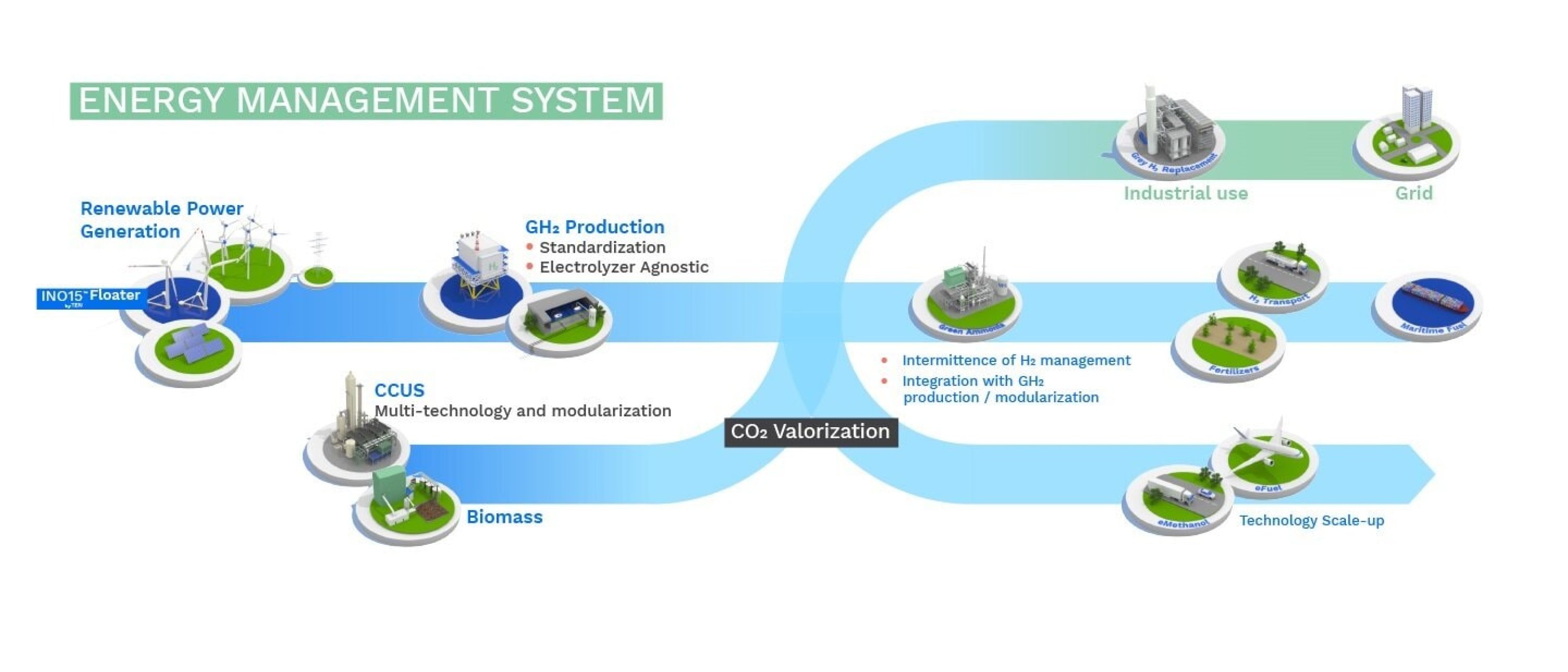 Green Hydrogen
Carbon-free H₂ solutions, an essential contribution to clean energy transition
Technip Energies and John Cockerill to Create Rely, a New Company Delivering Integrated Green Hydrogen Solutions
Press Release: 4 May 2023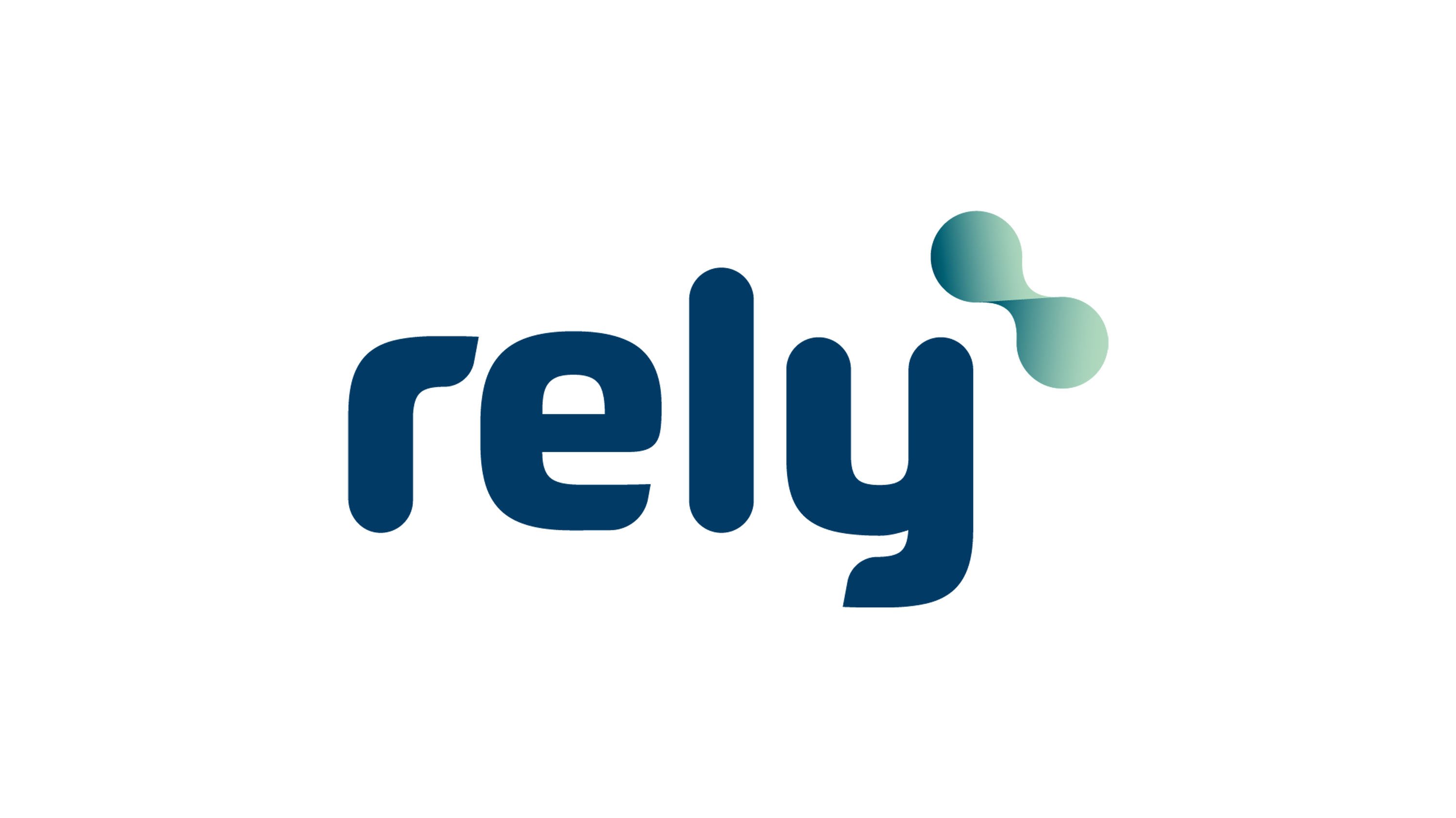 Technip Energies (PARIS: TE) and John Cockerill, two industrial leaders in the hydrogen market, announce the launch of Rely, a unique provider of integrated and competitive green hydrogen solutions.
Green Hydrogen is playing a significant role in achieving net-zero. Technip Energies is integrating the complete Power-to-X Value Chain proposing our clients end-to-end and cost-effective solutions by optimizing the total cost of ownership. We break boundaries and make projects come to life."
Full green hydrogen project lifecycle development from technology screening to delivery and beyond
Enabling onshore and offshore large-scale green hydrogen projects
Technip Energies is ideally positioned to provide carbon-free hydrogen. We are a leading technology integrator and services provider for green hydrogen projects. Our collaboration and equity investment in Hy2gen, a green hydrogen projects developer, is an excellent example of this goal.
We are working with clients and partners to improve the complete Power-to-X chain economics. We have established robust working relationships with leading electrolyzer manufacturers and can provide technology agnostic services to our clients with the aim of optimizing total cost of ownership and levelized cost of hydrogen.
Through global leadership in the hydrogen market and vast experience in technology integration, Technip Energies can provide modular, designed-to-scale and affordable green hydrogen solutions. Whether it's green hydrogen for industries or ammonia production, we deliver single-point systems and project execution.
Optimized total cost of ownership
Through global leadership in the hydrogen market, safety knowledge, vast experience in developing and integrating technologies and strong electrical expertise, we act as an integrator for the complete green hydrogen value chain, offering a large range of services:
Optimized Design (Power Block optimization, standardized 100 MW plant, prefabrication maximization, heat valorization and integration)
Energy Management System covering the full chain from Power to end-user
Best Electrolyzer choice through market watch, technology screening and comparison
Digital Suite (remote operation, predictive maintenance with digital twin, 4D Model)
With our global footprint, our established presence in the green hydrogen market and financial strength, we can support our clients to make their projects a reality by providing end-to-end solutions and developing state-of-the-art, cost-effective hydrogen generation units adapted to fluctuating renewable power sources.
A strong heritage in all the Power-to-X related fields
Technip Energies has an important background with numerous project references in the fields of hydrogen, ammonia, electrolysis, fuels and power plants, giving us a competitive advantage in the integration of complete solutions.
GO.H₂ by T.EN™
A full suite of solutions for green offshore hydrogen production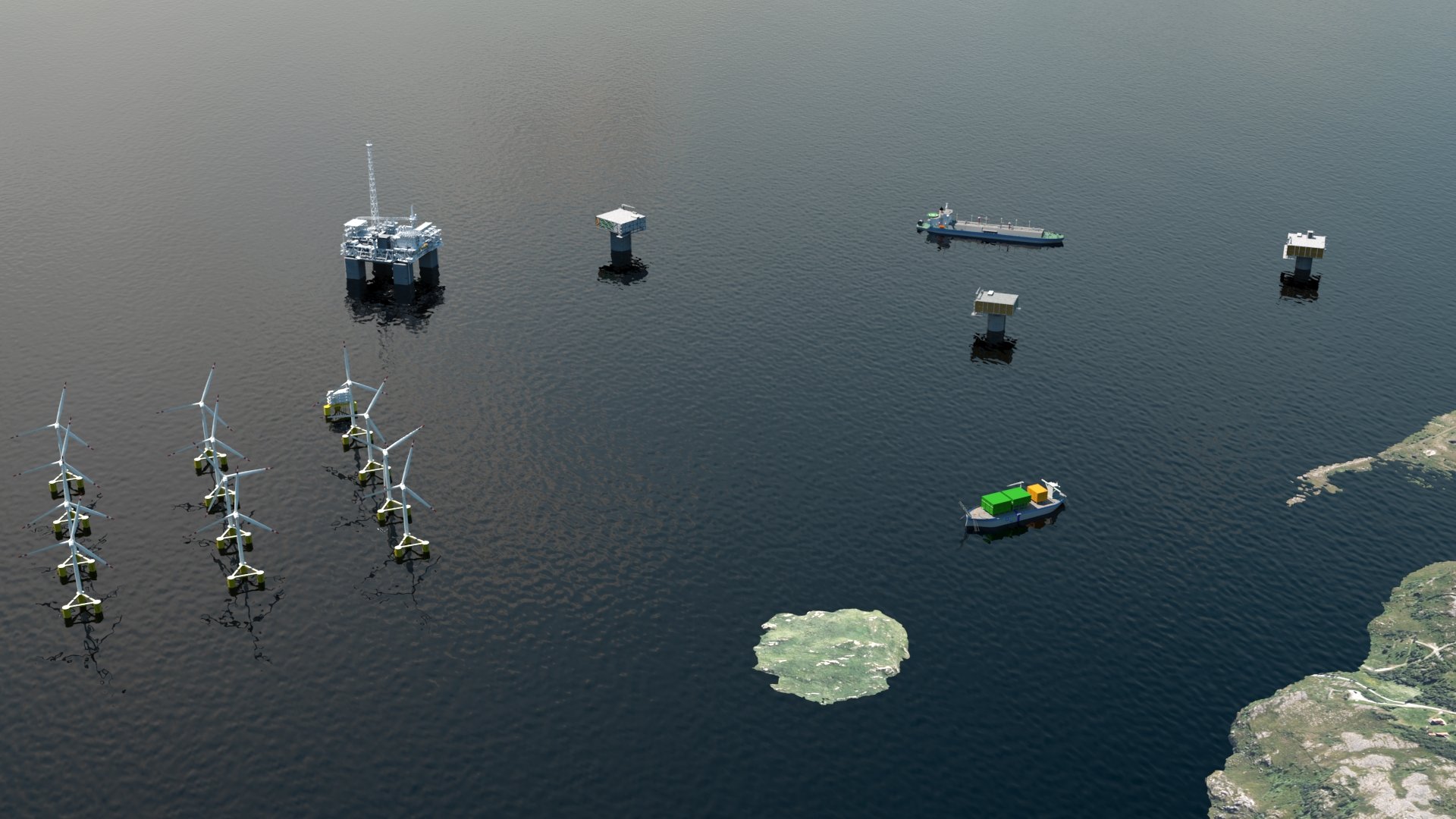 We are developing a suite of flexible offshore green hydrogen solutions under the name GO.H₂ by T.EN™. The concepts are based on renewable power sources such as wind and solar. The suite is flexible with building blocks tailored to meet the future market with production of green hydrogen or derivatives like green ammonia or liquid organic hydrogen carriers.
The facility can be a fixed structure or a floater. The green hydrogen is produced using a sea water desalination unit, followed by electrolysis and exported by a transport pipeline to shore or offloaded on a carrier vessel.
For harsher environments, the substructure can be a spar or semi-submersible.
For high capacities and further from shore, the hydrogen is converted for economic transportation of the fuel by adding an ammonia or LOHC unit.
For smaller capacities, the systems can be located on the floating offshore wind substructure or on the substation.
We have completed studies, front-end design and are working on EPC ranging from small-scale (few MWs) to large-scale (multi GWs).
HPCL Vizag – India - EPC for a 2.5 MW green hydrogen production unit
Shell Rotterdam – Netherlands – Design competition for a 200MW green hydrogen plant
TES – Hydrogen Loop – Netherlands - Feasibility study for a 500 MW green hydrogen plant
PV2Fuel – Namibia – Conceptual study for green ammonia production (200-400 MW) from PV and wind power
NTPC – EPC for a 5MW PEM electrolyzer
Membership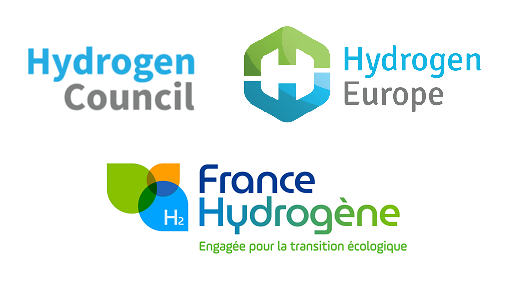 As a key player in the development of Hydrogen solutions and realization of projects, we are a member of:
Energy Management System by T.EN
Technip Energies has developed an overall control system that manages a complex energy system from electrons to molecules.
Real-time optimized system in operation
Optimization based on past and future data
Better performance compared to Expert Rules Method
Reduced sizing allowed
Compared to a "Logic Rules EMS", the EMS MPC by Technip brings enhanced return on investment.
Get in touch
Send a message using the contact us form:
Select Green Hydrogen from the Commercial contact per solution dropdown: