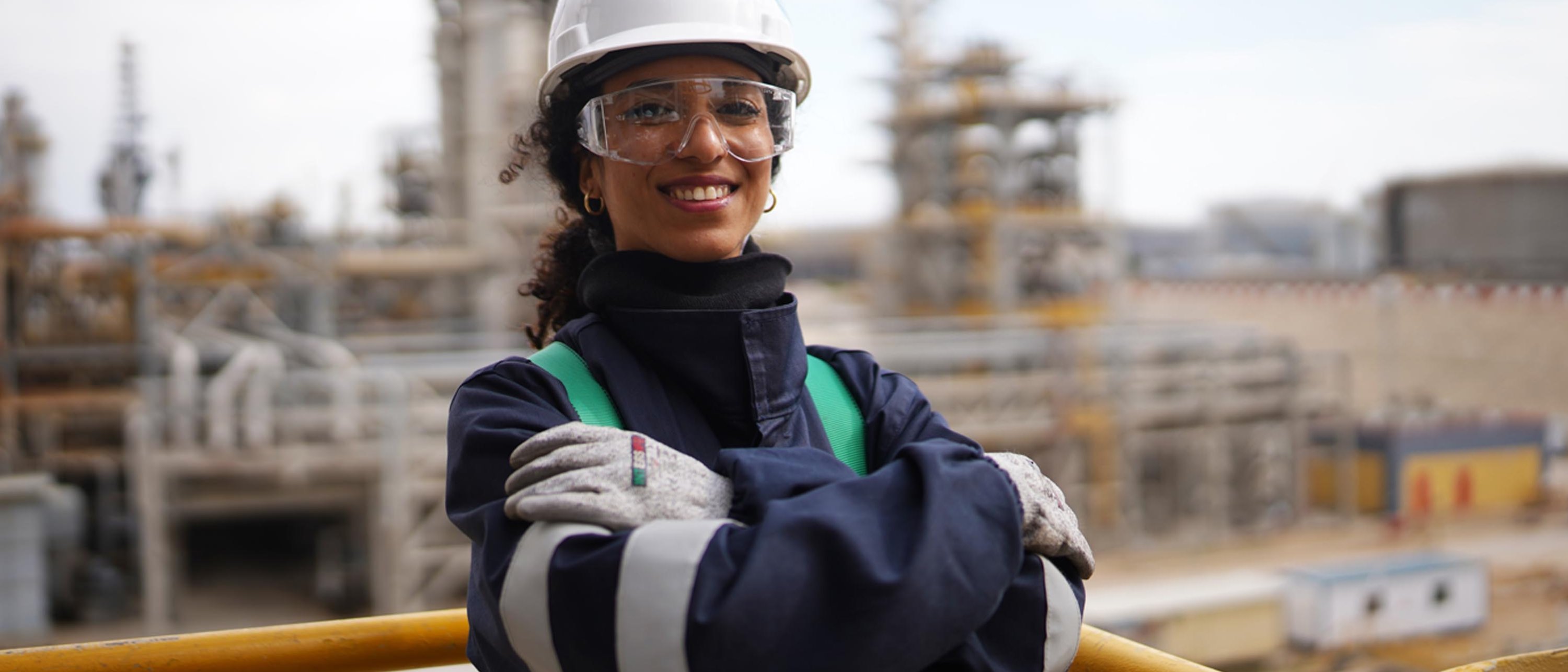 Sustainability
Together by T.EN
Our ESG pledge for a sustainable future
Energy transition is our business. With 15,000 talented professionals, in 35 countries, engaged in delivering projects and developing technologies, products, and services, we have the skills and pioneering ambition to transform the energy industry and make a positive impact for our stakeholders.
Our teams work every day alongside our clients, partners, suppliers, and other stakeholders to drive innovative solutions to combat climate change and deliver reliable, affordable, and sustainable energy.
"Together by T.EN" is our ESG Roadmap which guides us on our sustainability journey. It sets the path and measures the progress that we make.
We think energies, we think tomorrow.
Like the energy transition, the route to sustainability is a journey. But to achieve the goals of the Paris agreement, we must act fast and ramp up the rhythm. We have strengthened our commitments and recentered our focus on impact-driven targets to accelerate our sustainability journey. In 2023 we will strive to make even greater progress, as we help to accelerate our clients' transition towards a new energy system and deliver robust financial performance.
The role of our ESG Roadmap and Scorecard is to translate the priorities of today into tangible actions for a better tomorrow which aligns the interests of our clients, people, communities, and planet. It has been developed to measure performance and track progress.
We are engineering solutions in the energy sector and industries; we strive to solve complex energy challenges such as climate change. It is our duty to deliver to the world more sustainable plants and low-carbon solutions.  
We are committed to sustaining a caring and inclusive work environment to attract, nurture and retain our talents with absolute commitment to safety, quality, security, and wellbeing of our global multicultural workforce.
To implement the full potential of our ESG strategy we rely on strong governance and full accountability of the CEO and Board of Directors. ESG is part of our business strategy and we do not compromise on integrity.
Together by T.EN
At Technip Energies, we believe our role goes beyond business. Aligned with our Purpose and Values, our ambition is to use our abilities to unleash talents to resolve complexity, to overcome challenges, and foster a sustainable ecosystem for industry and the planet.
Get in touch
Do you want to speak directly to our team?
Send a message using the contact us form (select Sustainability from the dropdown): Contact page