Offshore
Executing all phases of offshore field development from design to project delivery
A leader in offshore facilities design for 30 years, Technip Energies is your expert partner in meeting and surpassing the challenges of new offshore projects playing a key role in the energy transition. We are entrusted by major clients worldwide for executing complex offshore projects from concept to turnkey delivery."
Engaging offshore field development from conceptual studies to EPCI
Our clients turn to Technip Energies because they know we have the experience and expertise across all types of offshore production units and all phases of offshore field development. From early conceptual studies to EPCI, we offer a complete range of cost-optimized solutions for offshore production and processing.
We have designed, managed and delivered floating facilities, tension leg platforms (TLP), semi-submersibles and ship-shape floaters. We are the leader in delivering spar platforms, having built 17 out of the 21 constructed spars in the world. We offer derisked solutions leveraging our project management skills, engineering resources and construction know-how.
We have been delivering fixed platform projects for more than 50 years. Our experience ranges from small wellhead platforms to very large facilities, including central gathering and production complexes either manned or (normally) unmanned. We provide cost-optimized solutions for fixed platforms, including conventional jackets (lifted or launched), gravity-based substructures, self-installing platforms and artificial islands.
Innovative technologies for tomorrow's projects
We are proud of our past accomplishments in the floating production units' market. But we are more interested in moving forward. That's why we continue to innovate for tomorrow's projects, offering our clients a wide-ranging technology portfolio.
We provide proprietary technologies and know-how in HSE design, upstream processes and HP/HT. Also recognized is our expertise in mastering interfaces between the floater and subsea components (risers, mooring systems), including computational fluid dynamics (CFD) simulations and calculations.
Our active floatover technology for installation of topsides in long swell environments is recognized as an industry differentiator. Likewise, we employ proprietary technologies that cover HSE design, upstream processes (high H2S and/or CO2 content) and HP/HT. We have developed an ice-modeling simulation program called Ice-MAS for predicting sheet ice breaking patterns on Arctic platforms. We do all this with one goal in mind: Optimizing our clients' time and budget.
Specialized software and methods
Leveraging engineering tools and methods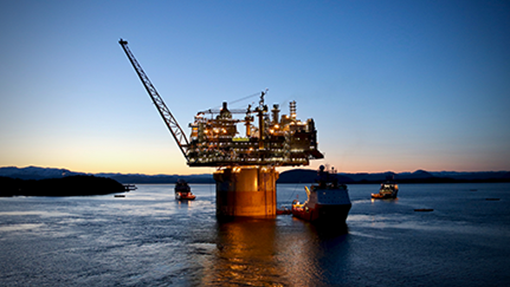 By developing specialized engineering tools, methods and software, we help our clients build safer platform structures while reducing design and optimizing costs.
We offer a wide variety of services:
Floater Integrated Design Environment (FIDE) software to calculate global motions and perform basic design of all floaters types
Computational fluid dynamics simulation, including model basin testing
Offloading operability software suite based on artificial intelligence
Adapting offshore processes for onshore use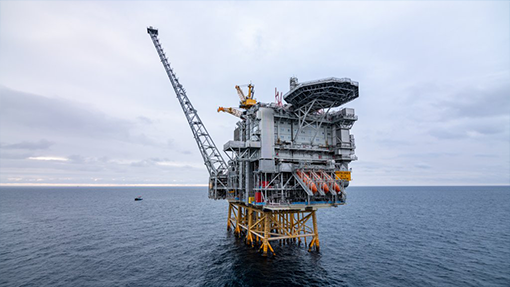 We leverage our offshore expertise to support onshore modularized projects.
We employ hydrodynamics and naval architecture skills that are fundamental for onshore modules design for loadout and transportation.
We use offshore layouts for our clients' module designs and HSE design in congested areas.
We deploy our global processes – engineering procurement, transport and installation, offshore hookup and more – where they are needed most.
We help clients worldwide execute their objectives with an integrated network of regional construction facilities.
Robust experience. Global leadership. Proprietary technologies.
Strong expertise in offshore facilities worldwide
Single, integrated supplier
Proficiency in all phases of offshore field development
Leading engineering and design; full project management
Proven project execution
Risk management, cost optimization
Full project management from concept to decommissioning
Innovative technologies including proprietary technologies in HSE design, upstream processes and HP/HT
Specialized engineering tools, methods and software
In-depth research and development
Get in touch
Send a message using the contact us form:
Select Offshore from the Commercial contact per solution dropdown: