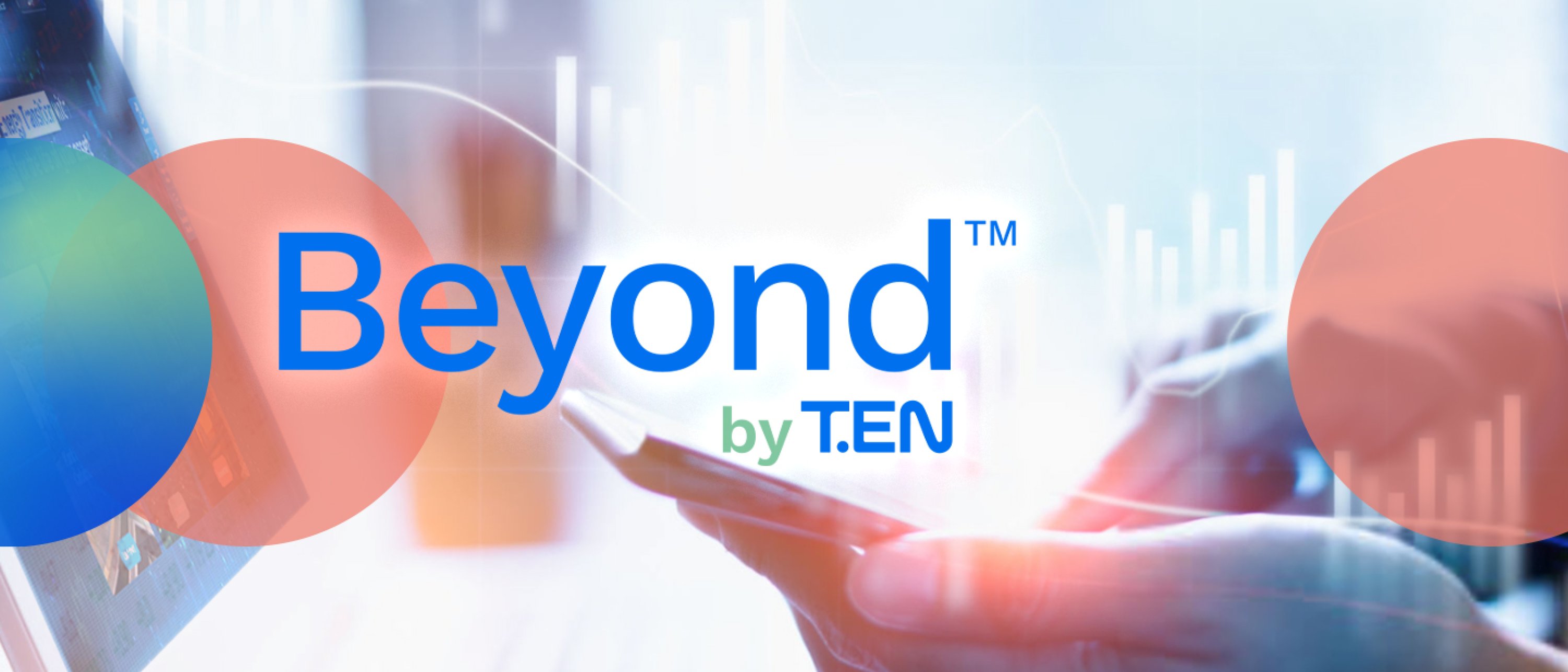 Technip Energies launches Beyond by T.EN™ – a unique portal providing business value to clients through a suite of digital solutions
News
Technip Energies announces the launch of Beyond by T.EN™ – a unique portal providing business value to clients through a suite of digital solutions.
The energy revolution is now and digital transformation is an integral part of our clients' transition strategies to a low-carbon future. To answer their evolving needs, our new digital portal provides fit-for-purpose solutions and extensive expertise at their fingertips.
Beyond by T.EN™ encapsulates our long-lasting experience of working with clients , going beyond standard energy practices, beyond traditional project delivery, beyond customary climate remedies.
Our digital platform provides direct access to:
Plant performance and carbon management solutions to optimize the performance and decarbonize assets, generating more profitable and cleaner operations.
Energy architecture and management solutions to solve intermittency issues and optimize energy and molecule flows.
Services for Operations to deliver operational excellence including training, industrial cybersecurity, digitalization consulting, remote assistance and robotics.
The creation of Beyond by T.EN™ is a strategic step supporting the digital transformation of the energy industry and improving accessibility to world-class digital solutions to achieve performance beyond expectations.
Christophe Malaurie, SVP Genesis and Digital Services at Technip Energies, declared: "We are delighted to launch Beyond by T.EN™, our brand new portal to access the full suite of our digital solutions. This launch fully illustrates our customer-centric approach, supported by digital as an enabler to further unlock value for our clients. Digitalization will play a major role in accelerating the transition towards a low-carbon society and we are proud to move forward in this journey."
To find out more, visit https://beyond.technipenergies.com/
Technip Energies is a leading Engineering & Technology company for the energy transition, with leadership positions in Liquefied Natural Gas (LNG), hydrogen and ethylene as well as growing market positions in blue and green hydrogen, sustainable chemistry and CO2 management. The company benefits from its robust project delivery model supported by extensive technology, products and services offering. 
Operating in 34 countries, our 15,000 people are fully committed to bringing our client's innovative projects to life, breaking boundaries to accelerate the energy transition for a better tomorrow.
Technip Energies is listed on Euronext Paris with American depositary receipts ("ADRs"). For further information: www.technipenergies.com.
Media relations
Stella Fumey
Director Press Relations & Digital Communications
Tel: +33 (1) 85 67 40 95
Email: Stella Fumey
Jason Hyonne
Press Relations & Social Media Lead
Tel: +33 1 47 78 22 89
Email: Jason Hyonne
Get in touch
Have a specific query related to this topic?
Download the document above to find your local point of contact, listed on the last page of all our brochures and flysheets.
Otherwise you can browse our locations or send a message using the contact us form, both available on our Contact page.
General enquiries
For more general queries, please use this field to send a message and we will direct it to the appropriate team.