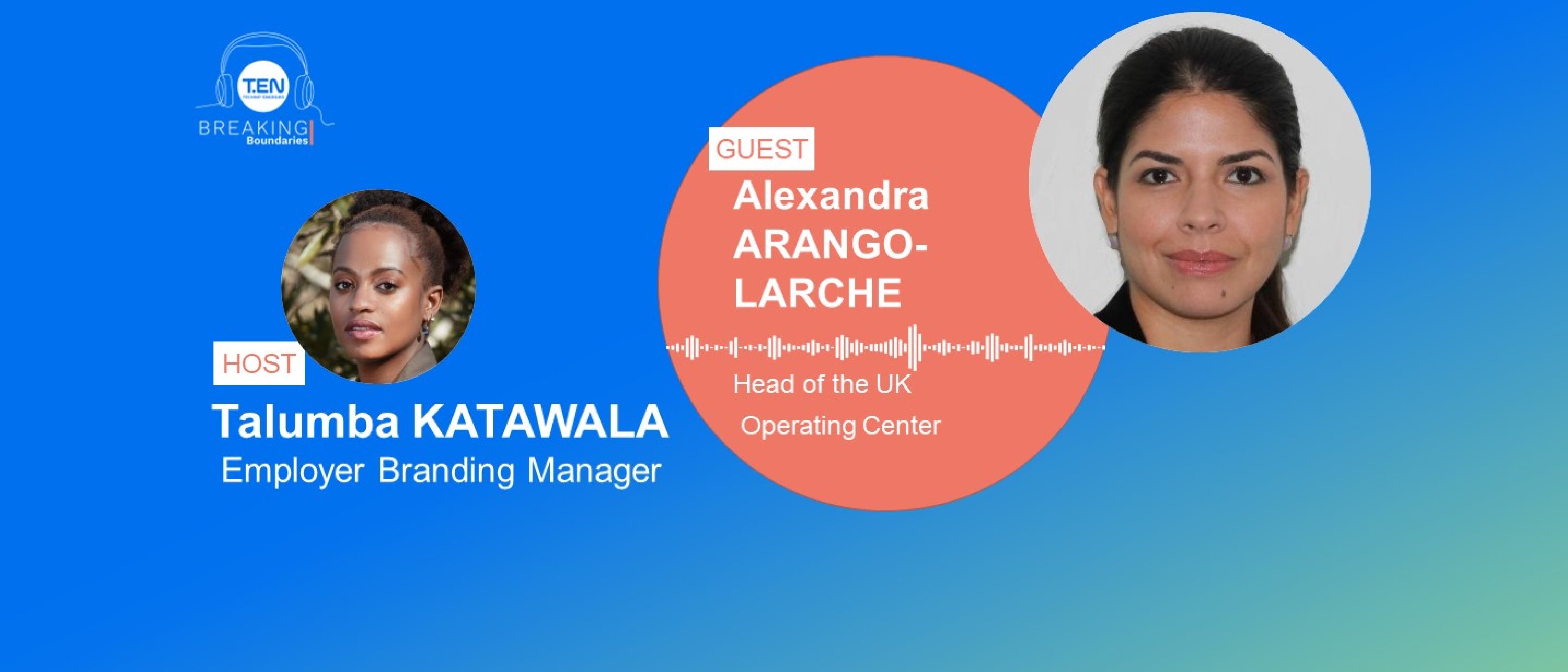 Thursday, December 22, 2022
Breaking Boundaries #8 - "I don't fear the change, I embrace it"
Podcast
Breaking Boundaries #8 - "I don't fear the change, I embrace it" says Alexandra Arango-Larché, Managing Director of the UK Operating Centre
Growing up in Colombia, it was through passion and hard work that Alexandra reached a leadership position establishing the Technip Energies UK Operating Centre.
Changing country and language as well as becoming a mother along the way, in this episode Alexandra discusses the challenges and responsibilities she has faced, both in driving the energy transition in the UK market as well as being a female leader at T.EN, always leading by example!
Join Alexandra in conversation with our host Talumba Katawala in this last episode of Breaking Boundaries of 2022!