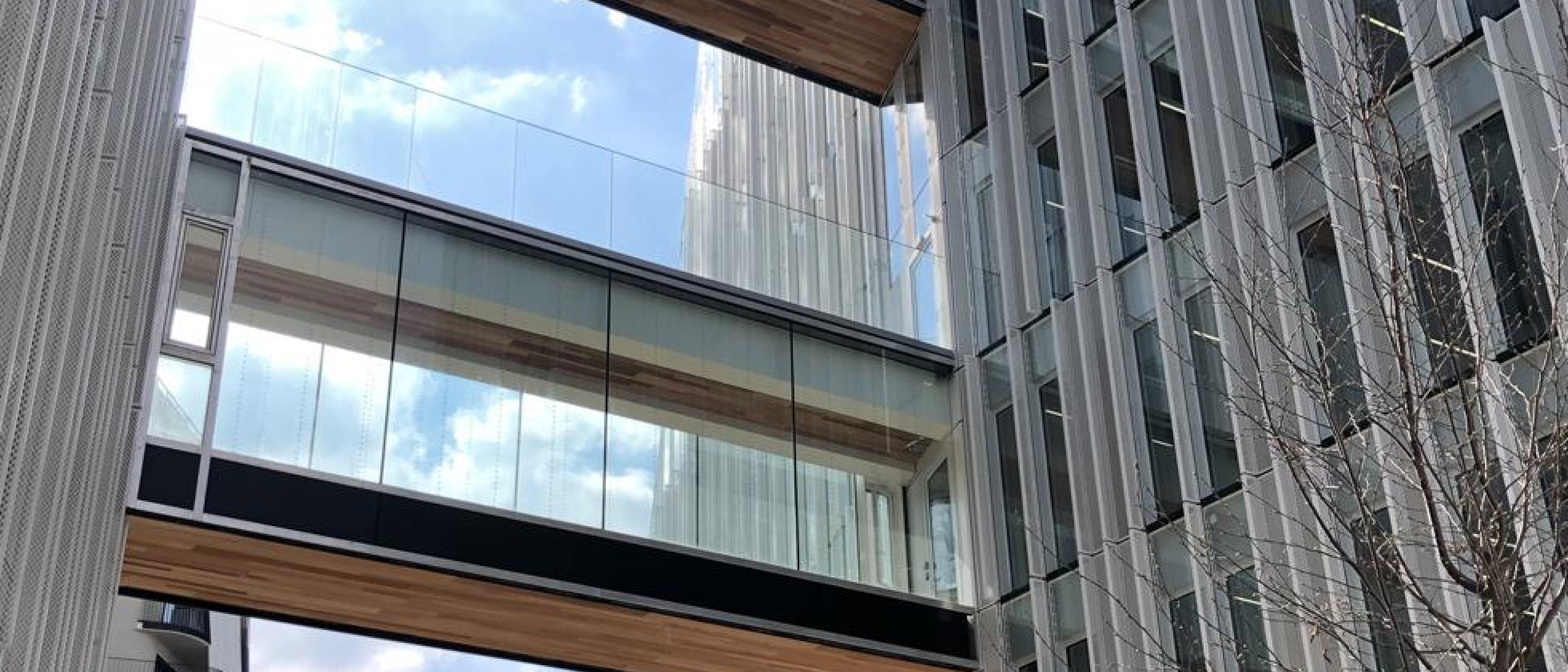 Origine - Our headquarters
The innovative, eco-responsible architecture of this building reflects Technip Energies' environmental ambitions
Our new headquarters in France reflects, through its design, composition and construction, the leading role we play in energy transition."
Technip Energies new HQ
The Origine building is an ICADE real estate program of over 70,000 sqm located in Nanterre, behind the Grande Arche de la Défense.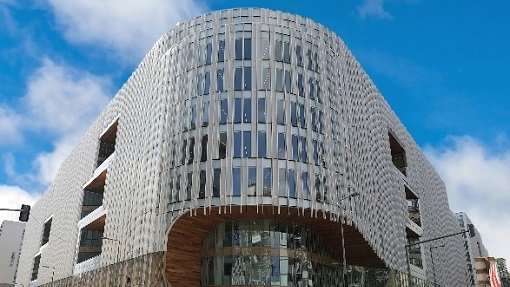 Inspired by the shapes of reefs, it was designed by architects Maud Caubet and Donatienne Jannel from Quadri Fiore, and built by BATEG, a subsidiary of Vinci Construction France.
51,000 sqm will be dedicated exclusively to Technip Energies in two eight-story buildings connected by gardens and walkways on the upper floors.
Key features:
This building reflects in its design and construction, Technip Energies' ambition to contribute to energy transition.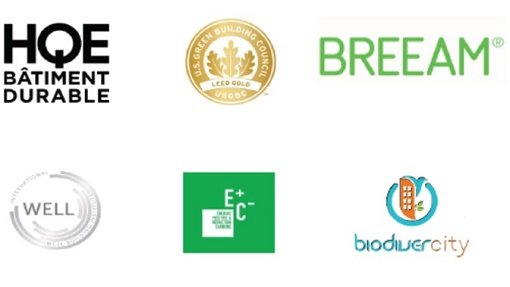 It displays six leading environmental certifications and labels, awarded by French and international organizations: HQE, BREEAM, LEED BIODIVERCITY, E + C-, WELL.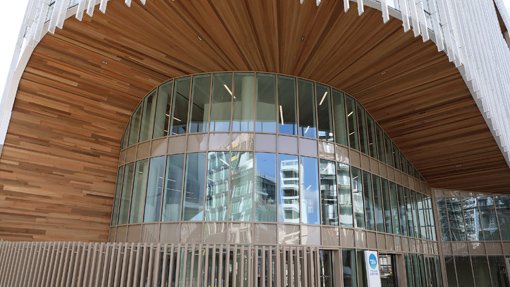 Materials with low environmental impact, eg. a low-carbon concrete and wood framework
Low-carbon energy sources via a mix of geothermal energy and photovoltaic panels on the roof, a 100% green electricity contract
Rainwater recovery for sanitary facilities and gardens
Natural ventilation of the building with more than 1,800 windows to be partially opened
4,730 sqm of green areas, representing more than 36% of the plot.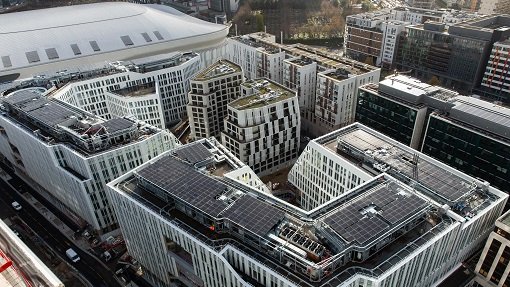 The interior design of the building, in line with the evolution of our ways of working, is specifically adapted to the "project" spirit which is the DNA of Technip Energies.
The perfect balance between the surface area dedicated to workstations and the many indoor and outdoor common spaces at the service of well-being and performance is meant to promote collaborative work and the fluidity of exchanges between employees.
Origine was also designed to share our expertise and know-how within our teams. There is a 500qm space called "Knowledge Hub" fully dedicated to sharing knowledge and expertise within our teams, whereas the Showroom (or Espace Jules Verne) is showcasing our projects, know-how and expertise to our clients.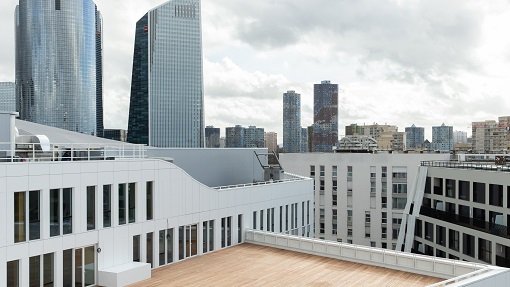 A huge effort has also been made on the IT equipment of all meeting rooms to allow and make "hybrid" work as easy as possible.
Non-polluting mobility devices to reach the site are also encouraged as they answer to increasing demands from our employees.

500 parking spots for cars of which around 100 for electric vehicles.
660sqm for bicycle parking including electric ones. 
Last but not least, Origine is located in the new district of la Défense, behind the Grande Arche, with all common transports at 5 to 10 min walk. The ease of access was a key criteria of the project.
Meet our VP for Real Estate Frédérique Le Moigne
Real Estate VP for Technip Energies, Frédérique Le Moigne is managing the Technip Energies head office relocation in Paris since 2016.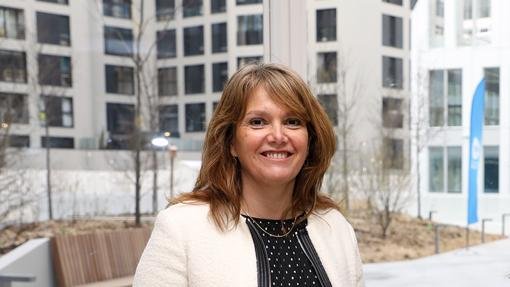 She joined the company in 1998 in the Engineering department, where she contributed to the success of numerous international industrial oil and gas projects. She is a graduate engineer in process engineering from ENSIGC at the National Polytechnic Institute of Toulouse and holds an Executive Master in Real Estate Management (MMI) from ESSEC Business School.
"This project was a unique opportunity to design with our teams innovative spaces, at the cutting edge of technology, ergonomics, aesthetics and services, to promote well-being and performance."
A project done by the teams, for the teams and to better serve them
Space layout is the result of a collaborative process between management and employees initiated from the very beginning of the project and conducted in four stages between 2018 and 2020 to define the concepts and workspaces most appropriate to everyone's needs:
Determine the design principles based on site visits, benchmarks, meetings with experts, internal studies, managers interviews and collaborative workshops.
Gathering the needs and specificities of each department and project to design the detailed plans.
Testing on an entire floor of the Adria Tower, the new work spaces. More than a thousand pieces of feedback from the test teams allowed us to make improvements to the furniture and interior fittings.
Deploying an ambitious change plan to make employees adopt the new spaces: visits of the new workspaces, e-learning, virtual visits of the site, workshops, welcome kit and so on.
A wide range of services for our teams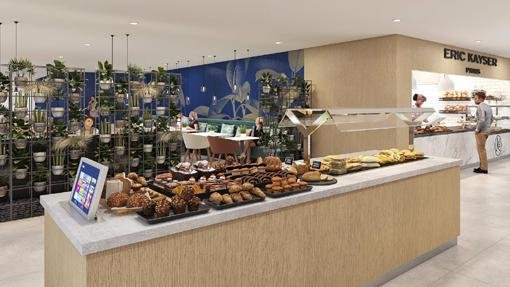 Two company restaurants entirely glazed and opening on the interior gardens of the building, with a diverse and quality offer.
A quick-lunch space and a picnic area open all day.
More than 30 coffee corners, half of which open onto terraces and balconies.
An internal co-working space extended by a terrace of more than 300 sqm.
Three fitness rooms and a concierge service.
Meeting spaces designed specifically to accommodate our visitors: 4 business centers, a showroom and a 160-seat auditorium.
Spotlight : A dedicated project team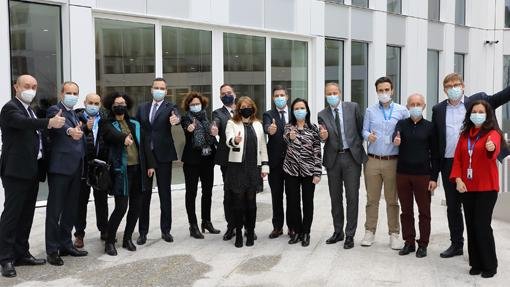 Internal players
A multi-disciplinary project team has been created to carry out this project for more than three years, mixing skills and expertise from Construction, HR, Communication, Change management, Space planning and design, Ergonomics, IT and Audiovisual experts and including staff reps… all of them being internal Technip Energies people working together to deliver this unique project.
External partners
Icade: owner, landlord and developer of the Origine building.
Maud Caubet and Quadri Fiore architecture: architects of the building.
Bateg, a subsidiary of Vinci Construction France: contractor.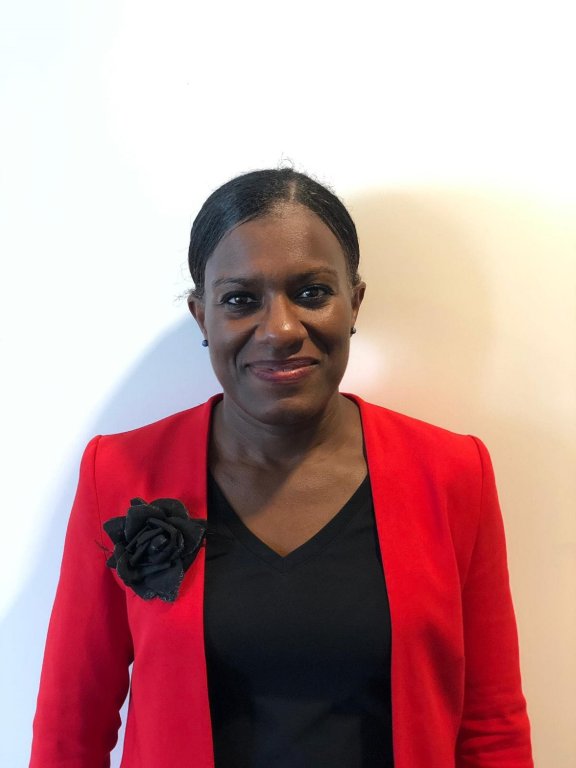 I loved being part of the MOVE experience. Motivation to share information between the project team and employees, the Opportunity to have exclusive information, the site Visits carried out all along the project, the Excitement to move to ORIGINE, as it marks a new beginning for Technip Energies.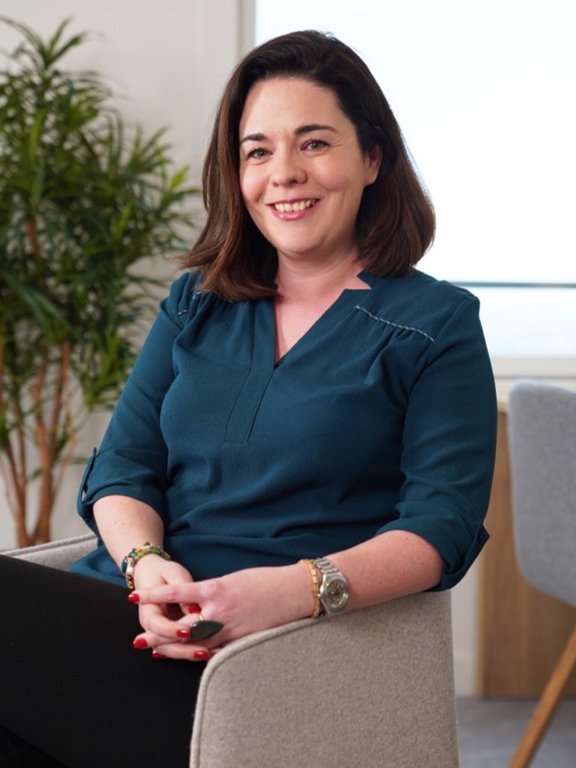 Being a MOVE ambassador was an opportunity to re-examine our ways of working. As a digital expert, I participated in the design of hybrid mode working, on better integration of digital tools in our physical space. It is exciting, through this real estate project, to create better work experiences.
Spotlight : 80 project ambassadors
This project wouldn't have been the same without 80 volunteer ambassadors, who contributed to the internal communication on the project, by cascading information and raising questions from their colleagues.
They were part of some key activities of the project: microzoning workshops, design of communication tools, new spaces testing, feedbacks on the new building as well as naming some of the new spaces and services.
Copyright for all photos used on this page:
©Maud Caubet Architectes – Quadri Fiore Architecture
©2021Technip Energies