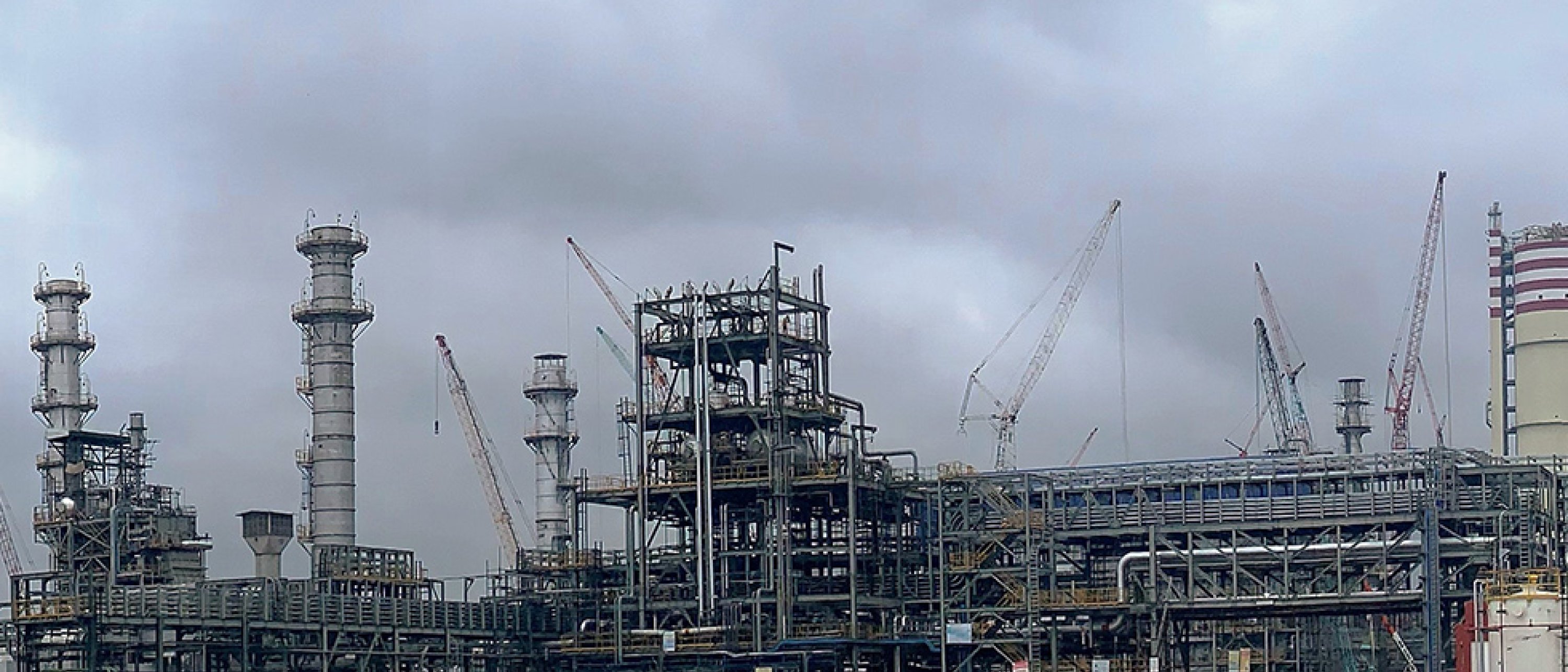 Barauni & Sindri Ammonia-Urea Fertilizers Complexes
Delivering two state-of-the art, environment friendly and energy efficient natural gas-based fertilizer complexes in India
In 2018, Technip Energies, in a consortium with L&T Hydrocarbon Engineering, was awarded by Hindustan Urvarak and Rasayan Limited, a joint venture of five Indian companies IOCL, NTPC, FCIL, HFCL and CIL, a contract for licensing, engineering, procurement, construction and commissioning contracts for two natural gas-based fertilizer complexes in Eastern India. 
The process designs for both plants, which are about 240 kilometers apart, were identical. But the detailed engineering had to integrate seismic factors and soil conditions as one of the plants needs pilings.
Both projects have been executed simultaneously until now and despite manpower and supply chain shortages due to COVID-19, shall be delivered in 2022, just 48 months after the contract award. This timeline includes 30-day reliability tests and performance guarantees.
Project objectives:
Revive old fertilizer complexes shut down in the 1990s by building new plants.
Enable the development of gas supply and enhance industrialization in east India.
Key details:
Contract: EPCC
Award: 2018
Delivery: 2022
Client: Hindustan Urvarak and Rasayan Limited (HURL)
Location: Sindri & Barauni, India
The latest analysis of the plants' energy efficiency demonstrates very good results compared to the beginning of the project. Our team is now well positioned to start commissioning and performance test runs in 2022."
Delivering plants simultaneously in remote areas
The main challenge was to develop FEED and deliver two plants in two different locations in the same time frame with very stringent energy consumption guarantees.
At the start of the project, we brainstormed on how to execute the two contracts for the two plants in parallel. With client consent, we decided to develop identical plot plants to maximize the synergies between the two projects and ensure consistency. One single design was developed up to the IFD stage and duplicated thanks to our efficient 3D tools.
Materials and equipment were purchased simultaneously for both plants to enable full engineering duplication and optimize spare part and maintenance management.
Another challenge in such remote locations was to raise HSE awareness among local workers. To meet our standards, a dedicated HSE management team was mobilized to instill our health and safety culture among our partners and subcontractors.
Technologies
With the plants being ammonia/urea units licensed by HTAS and Saipem, respectively, the continued and open relationship between the licensors and the project team was key to the development of the project.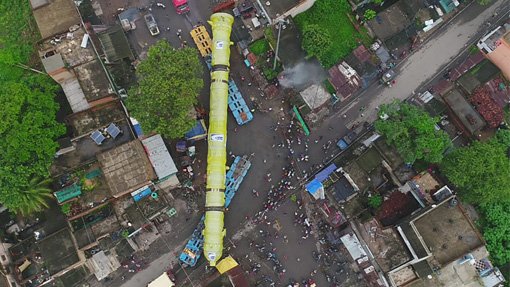 Thanks to our engineers in close cooperation with HTAS, we succeeded in optimizing and freezing the process design early in the project development. Prior to developing the detailed design, the process scheme was thoroughly optimized with the licensors to achieve optimum performance.  This was a key factor in placing the main equipment order and meeting the challenging project schedule and guarantees.
An early logistic site survey was performed to secure delivery of heavy and oversized equipment. Our urea reactors had to travel by sea, river barge and through villages to reach both sites.
Meeting the challenge through innovative solutions
One of the main challenges was to meet the project's low work cost criteria, depending on the price of ammonia and urea production. By selecting high-performance equipment, including integrally geared process air and CO2 compressors, we improved the plant's expected performance. This was monitored on a monthly basis until all the main equipment was ordered. 
Detailed engineering: The engineers in our Chennai office were highly-skilled in 3D modelling and detailed engineering to meet the challenges of this demanding project.
Procurement: We selected the same vendor to supply equipment to both sites in the same time frame with a maximum one-month gap. We split some material requisitions to match the vendor manufacturing capacity rather than ordering from different vendors for each plant. This ensured consistency of fabrication and design and supported our duplication strategy.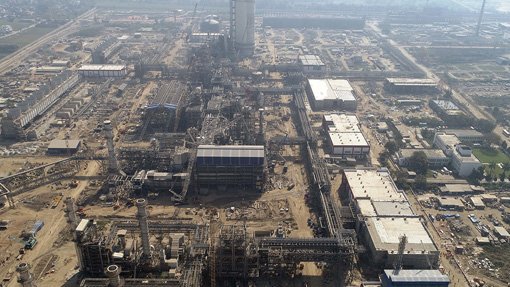 Construction: The subcontractors' strategy was established at the early project stages to meet the parallel execution. Only a few mechanical subcontractors were common at both sites, sharing their experience to benefit the project execution.
HSE: Many man-hours were invested in health and safety training for local workers at each site, which was instrumental in making the project a success.
Anticipated project completion has been almost identical for both projects. The two facilities have begun pre-commissioning and commissioning activities with feed-in forecasted for Q1 2022.
Owing to the relentless efforts of our HSE team, the projects have achieved more than 53 millions man-hours without a lost-time injury. This further demonstrates leading HSE efforts becoming a benchmark in India.
Get in touch
Do you want to speak directly to our team?
You can browse our locations or send a message using the contact us form (select Fertilizers from the dropdown), both available on our Contact page.