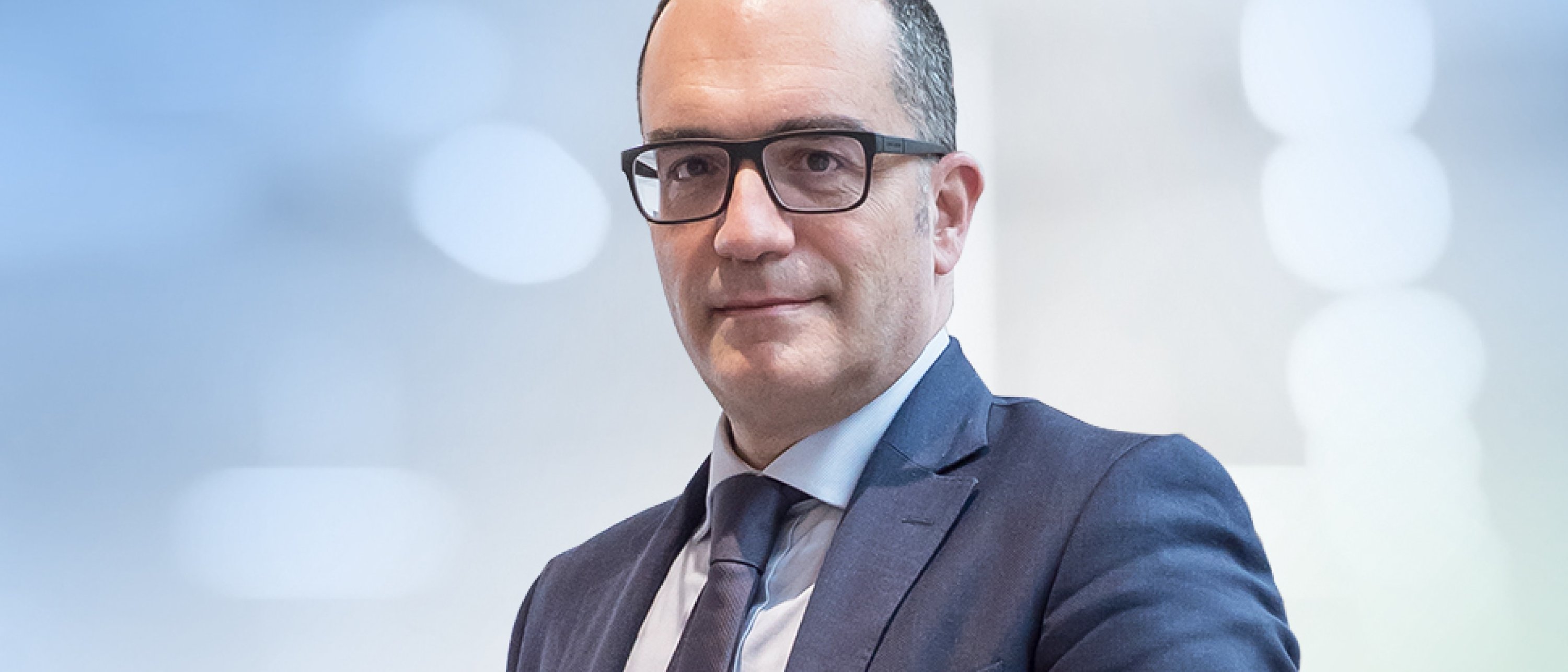 Wednesday, November 30, 2022
Fostering collaboration to deliver on our strategy
Interview with Mario Tommaselli, Senior Vice President of One T.EN Delivery.
Mario Tommaselli started his career with the company in 1992 in the Process Department, where he became head of Process Engineering before moving on to project management. He previously served as SVP for the Americas Business Unit, and Executive Program Director for the multi-billion-dollar Sasol petrochemical complex in Lake Charles, USA.
Question: Can you explain the role of the One T.EN Delivery organization?
Mario Tommaselli (MT): One T.EN Delivery is our global structure dedicated to delivering projects and solutions. It unites our operating centers and technology resources to leverage our strengths and harmonize our methods and tools. But above all, it's a people organization, designed to foster cooperation.
The organization has three key roles; the first, of course, is to execute projects for, and with, the business lines. This means that for every opportunity the business lines present – tenders, estimations, and project execution – we identify the best possible combination of operating centers' competencies to respond competitively to the business needs.
This is the most organic and global way we can support opportunities wherever they are, independently of their geographical location.
The second role is within Technip Energies to advance our own internal tools. The goal of Delivery Excellence is to make our processes more efficient and harmonized by accelerating the adoption of digital solutions, which are critical not only for our large projects but also for the smaller projects that characterize the Energy Transition markets. We want to ensure that all our operating centers are using the same work processes to ensure excellence in execution. Establishing data-based execution as the building block of every project will advance collaboration across the company as we tackle new markets.
And the third important role involves continuing to develop and promote our technologies and work with the Business Lines and the CTO office to expand our technological footprint and ability to bring our know-how in the Energy Transition. By embedding technologies within the organization, we are transforming our business and the business of our clients. Technip Energies aims to become a business-driven technology company with EPC capabilities.
Q: What advantages does digitalization bring?
MT: Digitalization provides opportunities to streamline work-processes and is essential to enhance competitiveness. Our eProject is focused on the way we use and produce data for project execution to make sure that our processes are faster, more robust, and increasingly automated. By digitalizing data transfers among the various disciplines in the operating centers and among multiple operating centers we ensure that we are using the same data, whatever the location or function. This is instrumental to having a more agile and robust database for project delivery.
Digitalization will drive a more unified approach across the organization which is one of the ambitions of One T.EN Delivery.
And as a result of digitalization and data harmonization, we are able to develop new tools, applications, and services for our clients, opening up further opportunities.
Q: Does this organization provide the agility needed to respond to demand from new Energy Transition markets?
MT: One of the challenges for the Energy Transition markets is a lack of resources. So, one of the advantages of this organization is to provide clients with access to a large pool of talent, experts and innovative tools.
We had a recent case for a project in Europe where we were short of local resources to respond to a tender, but we had availability in Asia-Pacific. Our Malaysia team responded, and we won the contract. Which shows that we have access to a full array of expertise across the world, and at the same time we ensure that our resources are well utilized and knowledge is shared across the entire organization.
However, it's a competitive market and there is a huge pressure on resources. We value human capital, and we play close attention to talents – wherever they are in the company – to make sure that we develop their full potential within the company. And we are actively recruiting; I believe that Technip Energies has a compelling story and an attractive proposition.
The One T.EN Delivery organization makes up around 80% of the headcount, which means there are endless opportunities for a vast array of talents, in technology, engineering, and construction, to perform and progress within the company.
Q: What are some of the key achievements that the One T.EN Delivery organization has realized in recent months?
MT: In less than a year, we have put in place a global organization that provides more agility and fosters greater collaboration across the company to deliver both large projects, including decarbonization, and new Energy Transition projects, and this in itself is a great achievement.
I can give numerous examples of how this collaboration works in practice. Following a successful FEED for a project led by our operating center in the Middle East, we will now move to execution, so we have brought together an international project management team and the support from another operating center. Similarly, when a technical matter arose on another project, we were able to mobilize the right expertise very rapidly on site and keep the project on track. Or to support the growth needs in a certain operating center we are deploying experienced managers from another to de-risk the growth resulting from large hiring programs. We also rationalize, through blending, the expertise in ethylene technology available both in the USA and Europe to enhance our ability to respond to clients and opportunities.
Finally, enhanced collaboration is at the heart of our organization, not only among project delivery disciplines, but also with other parts of our company such as procurement, HSE, and Technology.