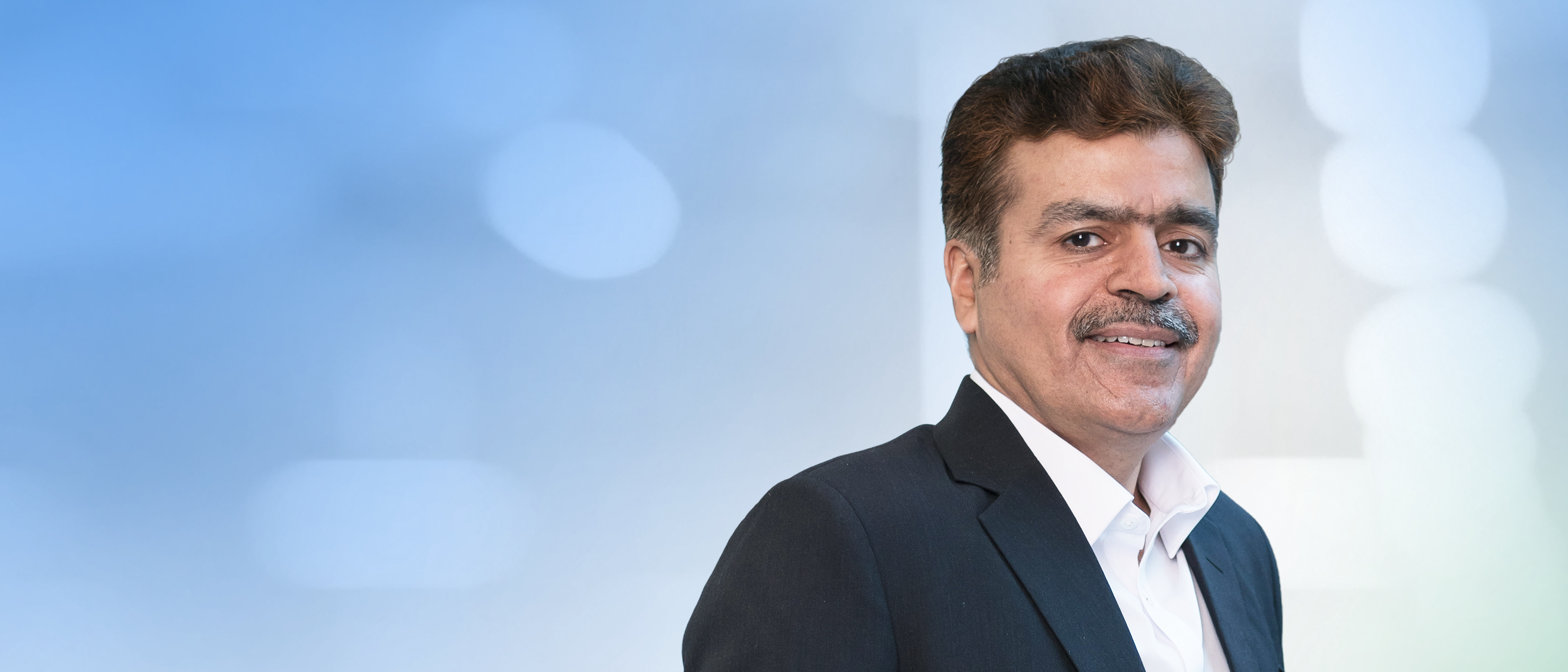 India has a key role to play to accelerate the energy transition
Interview with Davendra Kumar, Senior Vice President (SVP), Deputy of One T.EN Delivery and Managing Director (MD) India Operating center.
Davendra Kumar

 joined the company in 1994, as a Project Engineer. Over nearly 30 years he has built up extensive experience in project management, business development, procurement, project services and general management having held various leadership positions in the India Business Unit. In June 2021, he was appointed as MD India and SVP Deputy of One T.EN Delivery.
Q - Can you explain your dual-role as SVP Deputy of One T.EN Delivery and MD of the India Operating Center, how do the two roles complement each other?
Davendra Kumar (DK) - One T.EN Delivery is Technip Energies' global organization that focuses on delivering projects and solutions by fostering cooperation and accelerating the development of digital solutions. We closely work with the Business Lines to promote T.EN's technologies and know-how to support the Energy Transition. Speed is critical, and to accelerate we need to adapt, be agile and push digitalization at all levels.
And within One T.EN Delivery, we have the India Operating Center which is  Technip Energies' largest cluster and supports the delivery of T.EN's flagship projects internationally as well as for the local markets. It comprises three centers in Chennai, Delhi and Mumbai, a modular manufacturing yard in Dahej, as well as high-value engineering centers in Bogota (Colombia) and Bangkok (Thailand). It's a highly diverse team in terms of cultures, languages and geographical locations. The growth of our people, who are our assets, is aided by exposure to such diversity. The centers are very complementary to one another, and they act as one large team. This provides the flexibility to handle the workload and determine the best path forward for our clients in terms of resource availability to execute a proposal / project.
With India being one of the leading powers in IT, we have a dedicated unit in Chennai to support our digitalization efforts. Creating a platform, collaborating in a more efficient and accelerated manner, especially on R&D projects where speed is key, opens further opportunities to develop new tools, services and solutions for our clients. 
As MD of India, I already manage a large part of One T.EN Delivery team with 4,500+ members and still growing, who supports work across Business Lines, so the dual role is indeed very complementary.
Q – You just mentioned your manufacturing yard in Dahej. How does it contribute to Technip Energies' modularization effort and strategy?
DK - Our facility at Dahej is an international standard, state-of-the-art facility that gives us three distinct advantages thanks to its strategic location, a diversified product portfolio and modularization capabilities. Firstly, it is extremely competitive since India has lower construction costs than the rest of the world. Secondly, it gives us control over the quality and schedule for certain project critical equipment owing to seamless integration of engineering and fabrication teams. And thirdly, it enables us to develop our proprietary technologies and protect our intellectual property.
The yard fits well with energy transition projects where customer needs are better addressed by providing them with a plug and play, modularized process plant. The yard has delivered critical equipment worldwide, the latest being a pilot for carbon capture modularized unit based on Shell Cansolv® technology.
Q – Technip Energies India was nominated 2022 Energy EPC Company of the Year. What is the key to this success?
DK - All the credit goes to the teams here who worked extremely hard, under challenging conditions and throughout the COVID pandemic, to successfully commission multiple plants. I would say the key to success above all is working as a team. This demands good communication, transparency, commitment, and a passion to succeed. Our skilled and diverse teams, working in six centers, gave us the flexibility to manage the workload to support peak requirements. They never let down the tempo, nor their resolve to deliver projects. This award recognizes the collective effort, and it means a lot to us.
Q – How is Technip Energies accompanying India in its energy transition process?
DK - As a nation, India has ambitious targets to reach net zero by 2070 with more immediate plans to be a world leader in green hydrogen. At Technip Energies, we are already executing two green hydrogen projects for Indian customers, and we are actively promoting our energy transition technologies for sustainable chemicals, biofuels and circularity to help India achieve its energy transition objectives. 
We recently completed a pilot project called H-CNG for the Delhi public transport system which uses a novel low temperature process to produce a mixture of Hydrogen (H2) and compressed natural gas (CNG) to produce a more sustainable fuel with lower emissions. We are also executing a 2G bioethanol project, to meet India's target of 20% of bioethanol blended into the main fuel. Our strong performance in the domestic market and our reputation as a reliable partner put us in a strong position for future energy transition projects. We are also engaging early with multiple clients across the industry and executing several studies / services projects to grow our market share and energy transition project footprint.
To go hand-in-hand with these new markets and projects related to the energy transition, we have an ambitious program to train and upskill our people in technology integration as well as recruit specific skills not currently available within our organization.
Q – Finally, can you tell us about the corporate social responsibility activities in India?
DK - As a developing nation, a lot needs to be done in terms of supporting people with basic needs to access education and employment, improving the infrastructure and protecting the environment. So, when the Indian government introduced a mandatory spend on CSR activities, we saw this as an opportunity to engage with our stakeholders and contribute our own efforts to make it a more meaningful contribution to society at large.
This is at the heart of our "Seeds of Hope" program, an initiative that has been conferred with Ministry of Corporate Affairs' National CSR Award in 2019. Near our yard in Dahej, we have set up solar powered recycling center, installed 100 biogas plants to provide clean fuel-based cooking gas, trained women in vocational training. Further, in the vicinity of our project sites and office locations in India, we have provided educational support to children, benefitted girls through STEM learning mini-science labs and scholarships, sapling plantations as well as campaigns such as the Jaipur foot campaign providing artificial limbs.
Within the organization we have a shared sense of responsibility, we care about what we do, and we consider society as an important stakeholder in the value chain.