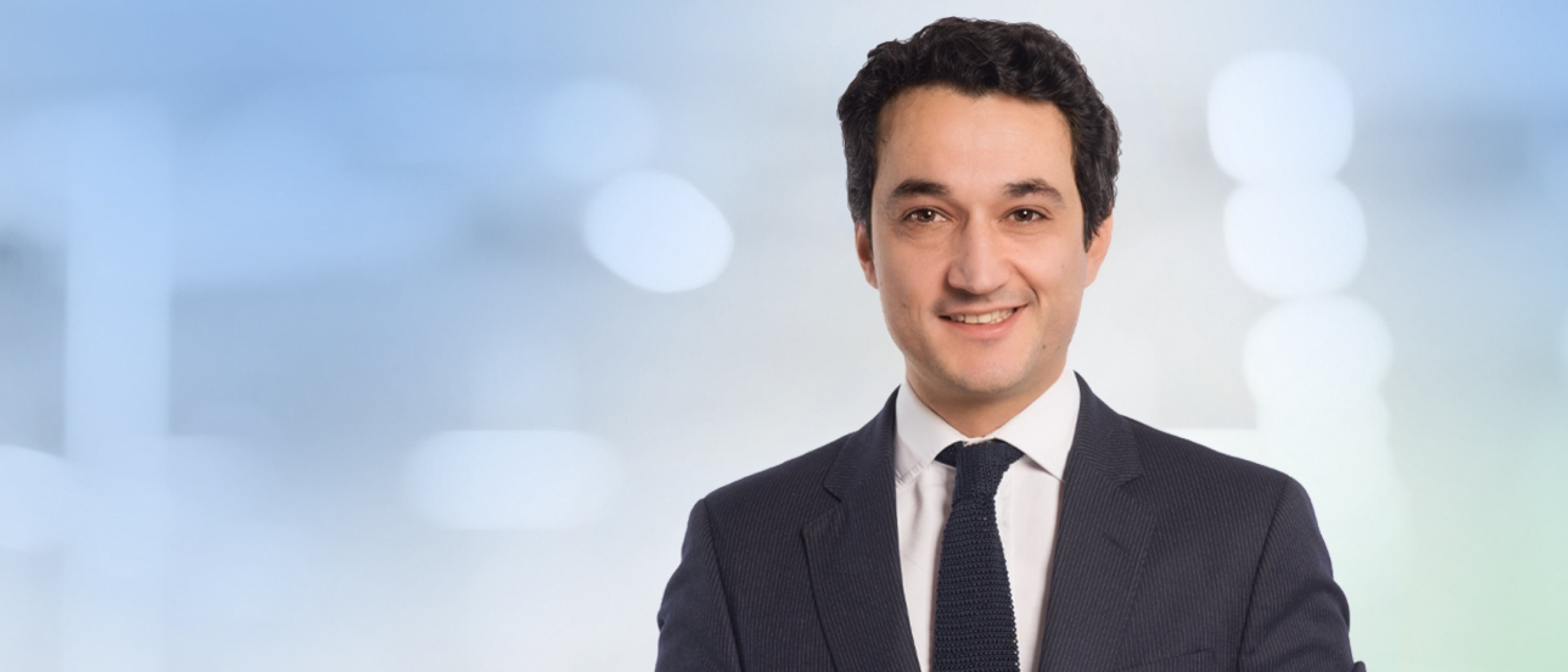 Wednesday, October 12, 2022
With T.EN X we are capitalizing on our consulting and product skills to serve an extended set of clients
Interview with Charles Cessot, Senior Vice President of T.EN X – Consulting & Products.
Charles Cessot is Senior Vice President T.EN X – Consulting & Products. Since joining the company in 2011, he has served different executive roles. Most recently, Charles held the role of Senior Vice President of Strategy overlooking Strategy, Investments, Digital and Innovation.
How did the T.EN X business line come about and what activities does it include ? 
When we look at the different markets of Technip Energies, we can see that some businesses clearly require strong market expertise and often proprietary technologies; this is the case for our three main business lines, Gas & Low Carbon Energies, Sustainable Fuels, Chemicals & Circularity and Carbon-Free Solutions. But other businesses practices need stewardship together with proven methodology and best practices, which can be applicable to several markets. And so, the idea evolved to bring together consulting activities which encompass consulting and advisory (Genesis), project management consultancy (PMC), Products, which is a proxy for Loading Systems and Cybernetix, and start up offering of Asset Lifecycle Excellence (ALE sic. O&M), to support customers at each stage of asset life (DevEx, Capex and Opex), applied across and beyond all the markets of Technip Energies. That's why we call it T.EN X.
This sounds like a heterogeneous mix of activities, how do they all fit together?
The common denominator is the ability to serve a new generation of customers, often smaller than our traditional clients, that have a high need for stewardship, with unchanged quality of delivery, and with a responsiveness in the offering to accommodate every stage of the value chain at customer pace. The idea is to cultivate our diversity of thought, viewpoints, skills, and competencies, across our different business activities, to conquer new customers and generate additional revenue streams. 
Our consultancy team is able to attract customers at a very early stage of even a simple idea notably through its digital "ultra-front-end" or UFE™ suite of solutions and carbon assessment tools, Gen-CAT™. PMC proposes services to operations for large or small customers with the most efficient global reach. Cybernetix provides advanced surveillance and robotics solutions that enhance the integrity and performance of our clients' assets around the world. The same applies to asset lifecycle excellence, which is a totally new business, offering operations & maintenance (O&M) services once a project has been completed or in continuity with PMC role with the same customer representation it carries. More than 40% this year of Loading Systems activity is related to after-market services and the predictive supply of spare parts that are best in class. Another important aspect of Loading Systems is that they are used to serve all three other business lines: for LNG, petrochemicals, liquefied CO2 and potentially hydrogen. We aim to capture the stewardship involved across all these activities to serve both new and existing customers.  
Digital solutions are of course embedded in all our activities, both in the tools we use, and in the products and solutions we sell. So, while the activities are varied, they share a homogenous platform, providing added value services to our business lines as well as external clients. And we share one common culture which is cross fertilized with our different skill sets to facilitate the multiple businesses of T.EN X.  
Is T.EN X specifically focused on Energy Transition business? 
We don't have to be specifically focused on the energy transition. As the world is looking at different sources of energy, clients naturally consult us for energy transition related projects. We have structured the organization to embrace the change, and this is reflected in our business mix. I'm pleased to say that it makes up between one third to a half of our inbound consulting activities. 
The world is in energy transition, but it is also in energy addition. So, we're looking at all energies, and we're even considering some infrastructure that go beyond the traditional market business lines of Technip Energies. T.EN X is really a platform to serve a new generation of clients, including very early startups, with a willingness to expand. 
What growth do you expect to generate from the different revenue streams? 
T.EN X is resolutely turned to growth, but the four activities will grow at different rates and amplitudes. We see very strong demand for early-stage consultancy services, and so we recently remodeled Genesis to transform us from a small engineering consultancy within a large engineering firm, into a true consultancy company offering in due time a convenient pull through for the customers to engineering activities. This will help us to push our market reach and be more efficient in our delivery. It's a logical evolution and a structure for growth for Genesis in the coming years. 
PMC is a pioneering type of business. Our focus here is on organic growth, and we aim to extend our geographic reach with local partnerships. For Loading Systems, our goals are qualitative rather than volume based. Our aim is to increase the quality of the offering notably through digital, enhance the product differentiation, and penetrate new markets for hydrogen and CO2. 
And lastly, we have asset lifecycle excellence, which is a totally new business offering. A couple of years ago we saw a market need to have FEED and EPC integrated. We're now seeing a need for EPC (or PMC role during EPC phase) and O&M to discuss, so we're building a bridge between the two by offering different levels of technical services. The first opportunities we have are all intimately linked with PMC, but we're getting qualified leads from external EPC too. 
How do you assess the first months of existence of T.EN X?
During this year of constitution for T.EN X, our the focus is around building a solid foundation for growth. We should be proud of what has been achieved so far. In less than one year of existence, we have brought together over 2,000 employees, in 15 countries, from four different businesses with specific talents, around a shared ambition and common mindset.
What are the main challenges for the business line? 
Ever since its creation 60 years ago, Technip Energies has been focused on the CAPEX of our clients. What is new with T.EN X is our focus on clients' OPEX. This represents an important shift and a challenge. 
As a cross-market business line, our ambition is to approach the customer at the early stage, with a set of methodology tools which is unparalleled in the industry, ranging from ultra-front end, through to construction and O&M. This requires Emotional quotient , not just Intellectual quotient, to conquer a new breed of customers with a new way of thinking on a worldwide scale, to foster a relationship over the long term, even longer than with PMC or as an EPC. Unlike our traditional business, our scope of reference will widen to be continuously evolving in line with the customer needs.