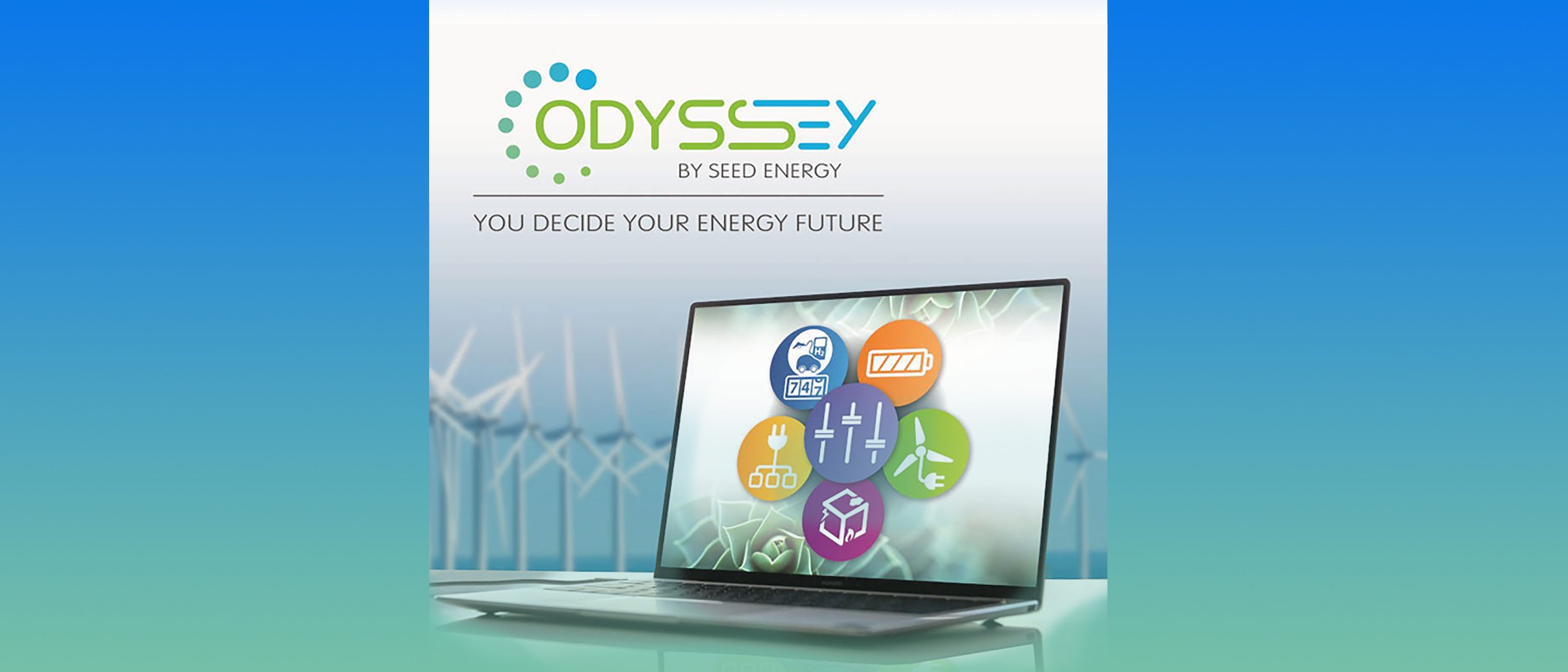 Technip Energies Acquires SEED Energy, an Energy Transition Digital Services Startup
News
Technip Energies announces the acquisition of SEED Energy, a startup that specializes in digital services for innovative, multi-technology renewable energy systems.
This acquisition reinforces Technip Energies' digital portfolio and fits with its energy transition ambition. It is part of the company's strategy to broaden its digital services offering to cover the entire project life cycle and position as a leading player in designing and delivering integrated digital solutions for the decarbonized energy sector.
Founded in 2017, SEED Energy has developed Odyssey, a comprehensive design environment that helps project definition and decision-making for clients seeking to develop or invest in renewable energy projects. This software allows digital simulations of various architectures and provides highly detailed and precise project analyses including technical, economic and environmental constraints.
Beyond generating useful and usable data that improve projects' delivery, Odyssey helps clients by guiding them toward the most optimal options, notably optimizing the performance of energy architecture and assets comprising renewable power, which is often intermittent by nature. As a result, it allows clients to accelerate their pre-project phases (feasibility, concept, pre-FEED and FEED) and reduce their CAPEX and OPEX. Harnessing that intermittency from the early conceptual phase to optimize industrial and utility-scale project developments is a key pillar of T.EN's growing green hydrogen and Power-to-X portfolio(1).
Samir Karoum, Chief Strategy and Sustainability Officer of Technip Energies commented: "This acquisition reflects our strong belief that digital is a key component to accelerate renewable energies projects and we are delighted that SEED Energy is now part of our digital portfolio. SEED Energy will enrich our ability to provide added-value digital solutions to support our client's journey towards a sustainable future and demonstrates our commitment to embracing innovative solutions."
(1) As part of its growth in the energy transition sector, Technip Energies has also announced on May 4, with John Cockerill, the launch of Rely, a unique provider of integrated and competitive green hydrogen solutions.
Technip Energies is a leading Engineering & Technology company for the energy transition, with leadership positions in Liquefied Natural Gas (LNG), hydrogen and ethylene as well as growing market positions in blue and green hydrogen, sustainable chemistry and CO2 management. The company benefits from its robust project delivery model supported by extensive technology, products and services offering.
Operating in 35 countries, our 15,000 people are fully committed to bringing our client's innovative projects to life, breaking boundaries to accelerate the energy transition for a better tomorrow.
Technip Energies is listed on Euronext Paris with American depositary receipts ("ADRs") traded over-the-counter in the United States. For further information: www.technipenergies.com.
Media relations
Stella Fumey
Director Press Relations & Digital Communications
Tel: +33 1 85 67 40 95
Email: Stella Fumey
Jason Hyonne
Press Relations & Social Media Lead
Tel: +33 1 47 78 22 89
Email: Jason Hyonne