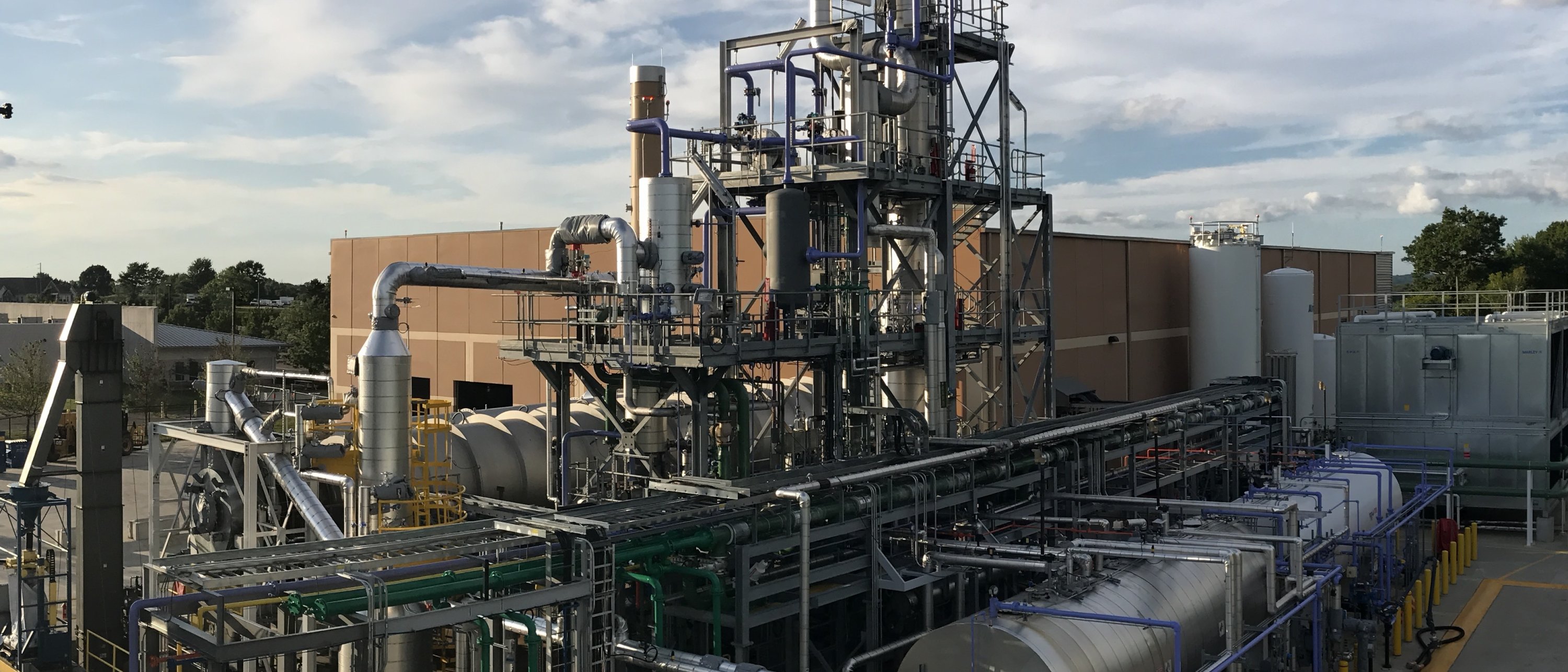 Technip Energies and Alterra Energy to Jointly Develop Sustainable Plastics Projects
News
Combination of advanced recycling and purification technologies enable more efficient processing and reuse of hard-to-recycle plastic.
Technip Energies and Alterra Energy ("Alterra") today announced they have signed a global joint development and collaboration agreement to integrate Alterra's commercially available liquefaction process technology with Technip Energies' pyrolysis oil purification technology to maximize adoption of recycled feedstock and improve circular economy solutions for the global petrochemical industry.
Alterra provides an innovative, patented, thermochemical liquefaction, converting hard-to-recycle plastic into pyrolysis based oil ("PyOil").  
Technip Energies brings extensive knowledge of ethylene furnace and steam cracker design, preparation and purification of heavy feedstocks for refining and petrochemical facilities, all of which is combined in their Pure.rOil ™ purification technology ensuring safe, reliable and an optimized integration with individual crackers. 
The combination of both companies' solutions ensures Alterra's recycled PyOil is drop-in ready feedstock to further accelerate the replacement of hydrocarbon-based oil with recycled feedstock in the production of new plastic-based materials.
Bhaskar Patel, SVP Sustainable Fuels, Chemicals and Circularity at Technip Energies said: "Technip Energies' Pure.rOil ™, combined with Alterra's experience and innovative advanced recycling solution, is helping create new pathways toward solving the plastic waste problem. This partnership with Alterra further strengthens our growing presence in the field of plastics recycling and circularity. "
Frederic Schmuck, CEO of Alterra Energy, stated "Our partnership with Technip Energies allows us to offer a more holistic value proposition to our customers by ensuring that our recycled product can be utilized as a direct feed in the majority of existing chemical and petrochemical assets for the production of new plastics, thus closing the plastic recycling loop. To meet the growing demand for recycled content, Alterra will continue to forge partnerships and collaborations with innovative companies like Technip Energies to create a recycling ecosystem that's as efficient and effective as possible."
Technip Energies is a leading Engineering & Technology company for the energy transition, with leadership positions in Liquefied Natural Gas (LNG), hydrogen and ethylene as well as growing market positions in blue and green hydrogen, sustainable chemistry and CO2 management. The company benefits from its robust project delivery model supported by extensive technology, products and services offering.
Operating in 34 countries, our 15,000 people are fully committed to bringing our client's innovative projects to life, breaking boundaries to accelerate the energy transition for a better tomorrow.
Technip Energies is listed on Euronext Paris with American depositary receipts ("ADRs"). For further information: www.technipenergies.com.
Alterra Energy is solving the plastic pollution challenge on a global scale with the development and commercialization of a continuous advanced recycling technology. At its Akron, Ohio plant, the company converts plastic destined for landfills into petrochemical materials that can be further refined into new plastic production and other petrochemical products. Alterra Energy utilizes a scalable, patented, thermochemical liquefaction technology to process and recycle hard-to-recycle plastic, diverting millions of pounds of plastic from landfills. Its team of engineers, experts and partners are driven by one purpose: creating a cleaner planet for future generations. Alterra Energy licenses its technology worldwide to entities looking to recycle more challenging plastics or seeking more sustainable products. https://alterraenergy.com/
Annette Morgan
Head of Marketing & Communications
Process Technology and Americas BU
Tel: +1 281-249-2475
Email: [email protected]