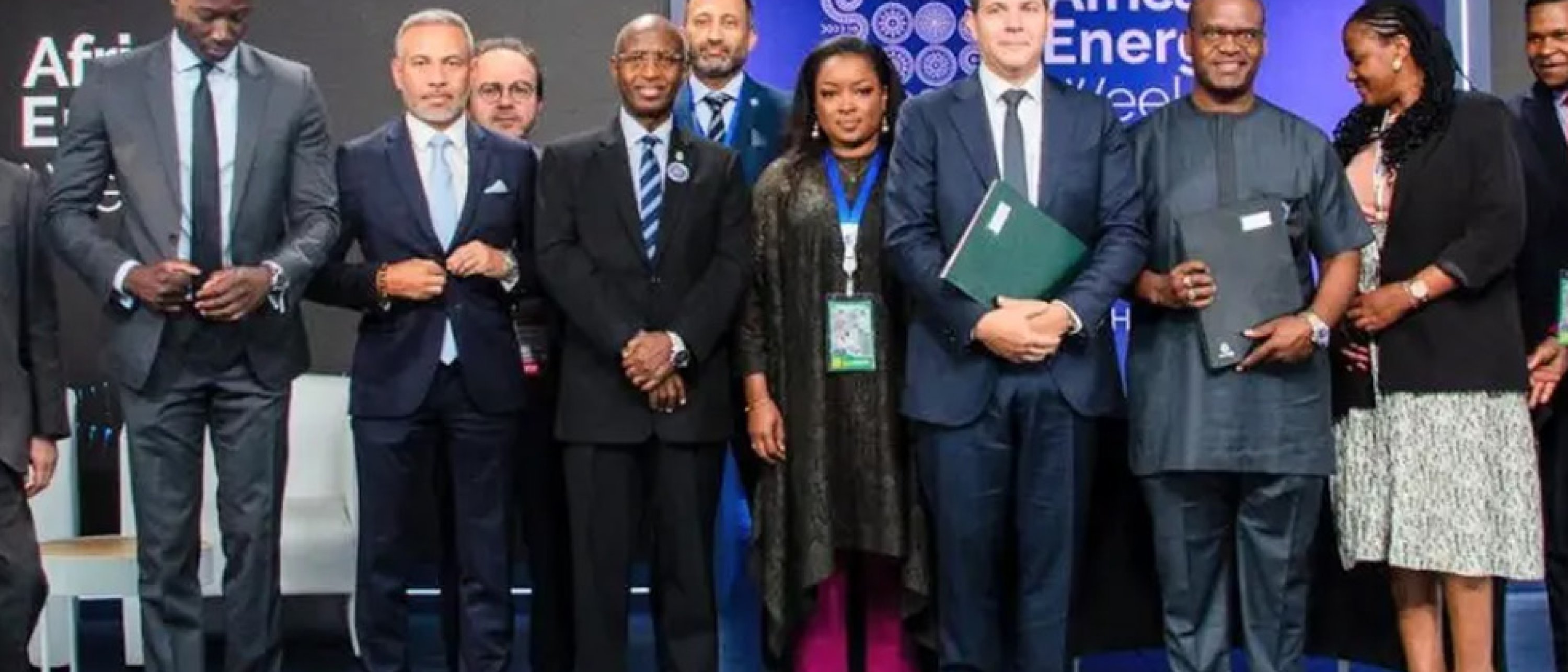 Technip Energies engages in energy development with Namibia by Signing a Memorandum of Understanding with Namcor
News
Technip Energies signed a MoU with Namcor during the African Energy Week that took place from October 18 to 21 in Cape Town, South Africa. The event brought together energy players in Africa.
This agreement aims to develop collaboration between Namcor and Technip Energies in various fields such as LNG, carbon-free energy solutions and decarbonization in order to accelerate gas value development and energy transition, in line with Namibia's development strategy.
The agreement covers knowledge transfer actions on technologies relating to the process engineering of water, oil and gas treatment, the different types of onshore platforms and installations and the development concepts of offshore gas fields. It also covers the principles of skills transfer related to the energy transition and studies undertaken by Technip Energies, within the framework of Namibia's gas value development objectives.
Technip Energies confirms, through this agreement, its support to the implementation of energy and industrial development strategies in Namibia, in particular through gas value development and energy transition.
Loic Chapuis, SVP Gas & Low-Carbon Energies at Technip Energies, commented: "As a leading player in this industry, particularly in the gas monetization and the energy transition fields, we are very pleased to sign this agreement which sets the stone of our collaboration with Namibia and demonstrates our commitment to the development of the energy industry in Africa. This agreement will shape Technip Energies and Namcor's common actions to advance gas development projects and energy transition objectives, adapted to the African context."
Technip Energies is a leading Engineering & Technology company for the energy transition, with leadership positions in Liquefied Natural Gas (LNG), hydrogen and ethylene as well as growing market positions in blue and green hydrogen, sustainable chemistry and CO2 management. The company benefits from its robust project delivery model supported by extensive technology, products and services offering.
Operating in 34 countries, our 15,000 people are fully committed to bringing our client's innovative projects to life, breaking boundaries to accelerate the energy transition for a better tomorrow.
Technip Energies is listed on Euronext Paris with American depositary receipts ("ADRs") trading over-the-counter in the United States. For further information: www.technipenergies.com.
Media relations
Stella Fumey
Director Press Relations & Digital Communications
Tel: +33 (1) 85 67 40 95
Email: Stella Fumey
Jason Hyonne
Press Relations & Social Media Lead
Tel: +33 1 47 78 22 89
Email: Jason Hyonne