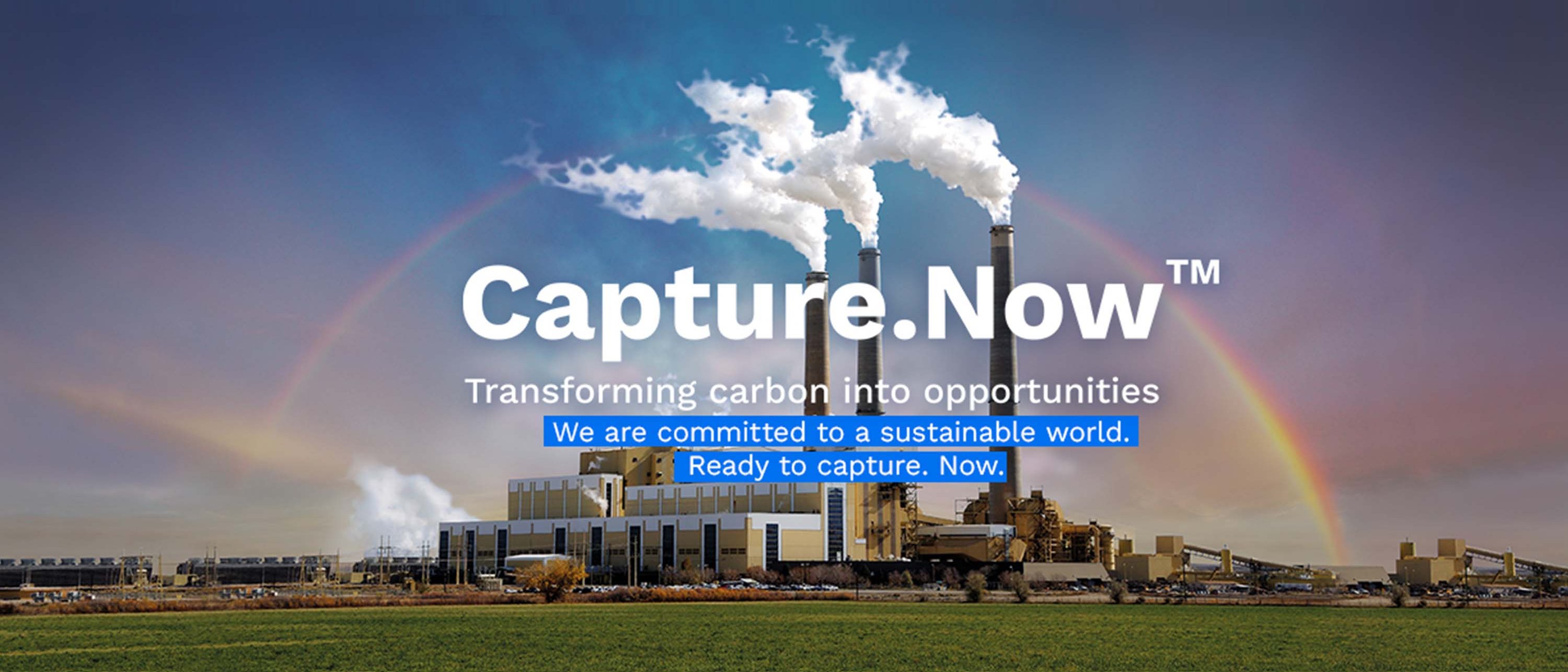 Technip Energies launches Capture.Now™ to transform carbon into opportunities
News
Technip Energies announces the launch of Capture.Now, a strategic platform that brings under one umbrella all its Carbon Capture, Utilization and Storage (CCUS) technologies and solutions needed to support customers on their decarbonization journey.
CCUS is critical to meeting global Net Zero targets, with International Energy Agency projections indicating that a 7 Gtpa (gigatonnes per annum) CCUS capacity would have to be reached by 2050 to support those goals.
Technip Energies believes in supporting the global decarbonization efforts and leading the transition towards a low-carbon society. Today, Technip Energies' combined portfolio of ongoing FEED (Front-End Engineering Design) and EPC (Engineering, Procurement and Construction) projects contribute to capture more than 30 Mtpa (million tonnes per annum) of CO2. Those recent awards span across sectors from large Blue H2 facilities (ExxonMobil Baytown facility, 7Mtpa CO2 avoided) to Carbon Capture units for Power or Waste to Energy plants integrating Shell CANSOLV technology and ranging from pilot size to megatonnes scale (Calpine Baytown, 2Mtpa CO2 avoided). They also feature CCS solutions applied to low-carbon LNG enabling 25% greenhouse gas emissions compared to traditional LNG facilities (Qatar Energy NFE and NFS).
With Capture.Now™, Technip Energies reinforces its strong position in CCUS and accelerates its strategic ambition to shape new frontiers in carbon valorization. Technip Energies will continue to invest in new technologies, partnerships and collaborations, to foster innovative uses for carbon while developing new business models that contribute to the success of the circular economy.
Julie Cranga, VP Business Development CO2 Management of Technip Energies, stated: "We see a huge potential for our carbon capture, utilization and storage (CCUS) solutions to make meaningful global impact. With Capture.Now, Technip Energies states its ambition to shape the CCUS industry and capture opportunities of carbon transformation and valorization. Building on our track record and working together with our partners and clients, we will continue to break boundaries with a growing portfolio of innovative CCUS technologies and solutions and lead the way on the journey towards a low-carbon society. I am looking forward to introducing some of our iconic offerings in the coming months ".
With over 60 years of experience and a trusted track record in major energy infrastructure projects around the world, Technip Energies designs fully integrated, reliable and affordable CCUS solutions. The Group's pre- and post-combustion CCUS solutions achieve carbon capture rates of over 95% with more than 50 references worldwide. Technip Energies supports its customers throughout their CCUS journey, helping them navigate each stage with solutions to cost-effectively decarbonize their operations, take advantage of markets for sustainable products, produce cleaner energy and achieve their carbon reduction goals.
To find out more, visit CCUS Home Page
Technip Energies is a leading Engineering & Technology company for the energy transition, with leadership positions in Liquefied Natural Gas (LNG), hydrogen and ethylene as well as growing market positions in blue and green hydrogen, sustainable chemistry and CO2 management. The company benefits from its robust project delivery model supported by extensive technology, products and services offering.
Operating in 35 countries, our 15,000 people are fully committed to bringing our client's innovative projects to life, breaking boundaries to accelerate the energy transition for a better tomorrow.
Technip Energies is listed on Euronext Paris with American depositary receipts ("ADRs") traded over-the-counter in the United States.
For further information: Technip Energies