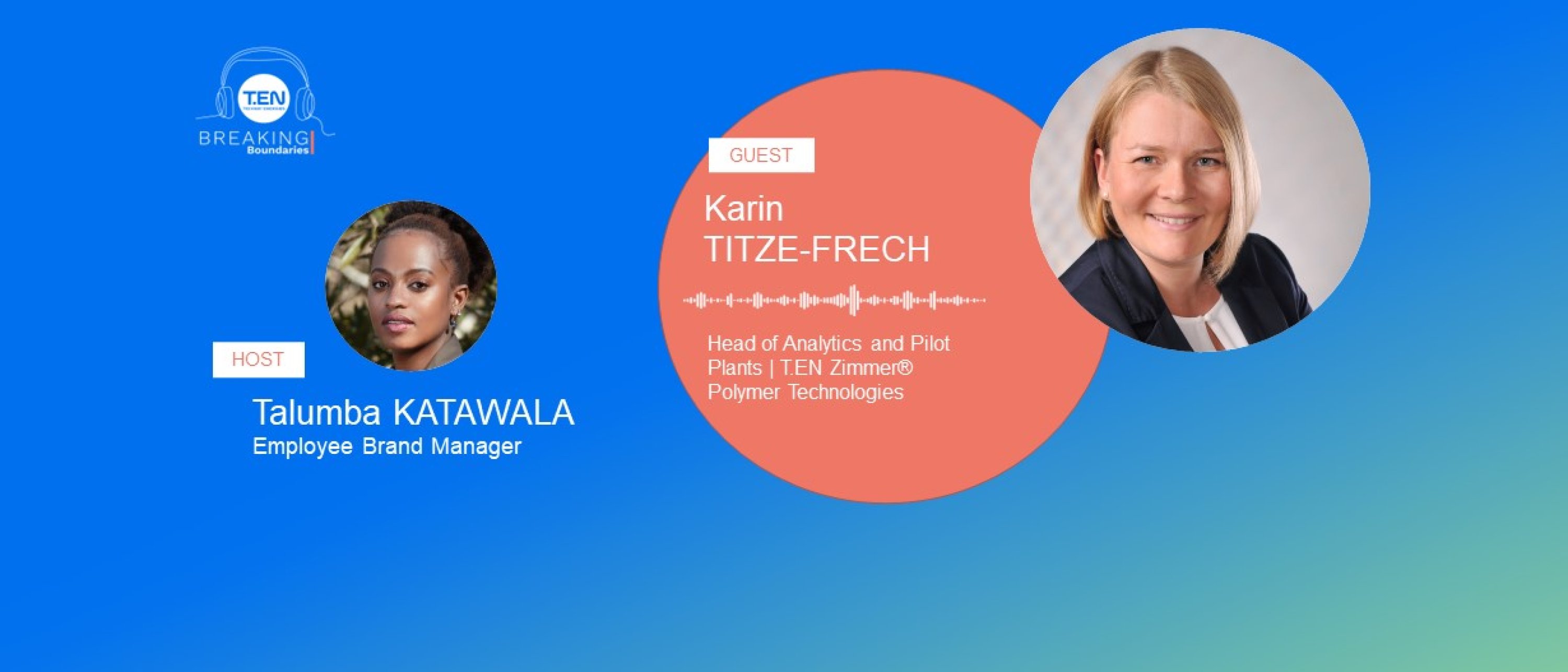 Breaking Boundaries #10 - "Innovation is not just about generating ideas - it's about applying them"
Podcast
"Innovation is not just about generating ideas - it's about applying them" says Karin Titze-Frech, Head of Analytics and Pilot Plants
Karin was always passionate about math and science—especially molecules!
She is also driven by the question of how to marry theory and practice in science, and so after her Ph.D. in Chemical Reaction engineering, she moved to a role in the industry.
Today she runs our Frankfurt lab, advancing the field of polymer science and is also an Innovation Coach, pushing the boundaries of what's possible in the world of chemical recycling and sustainability.
In this episode, she discusses her move from academia to industry, the importance of equal opportunities in science, her approach to innovation, and the sustainable solutions of the future.