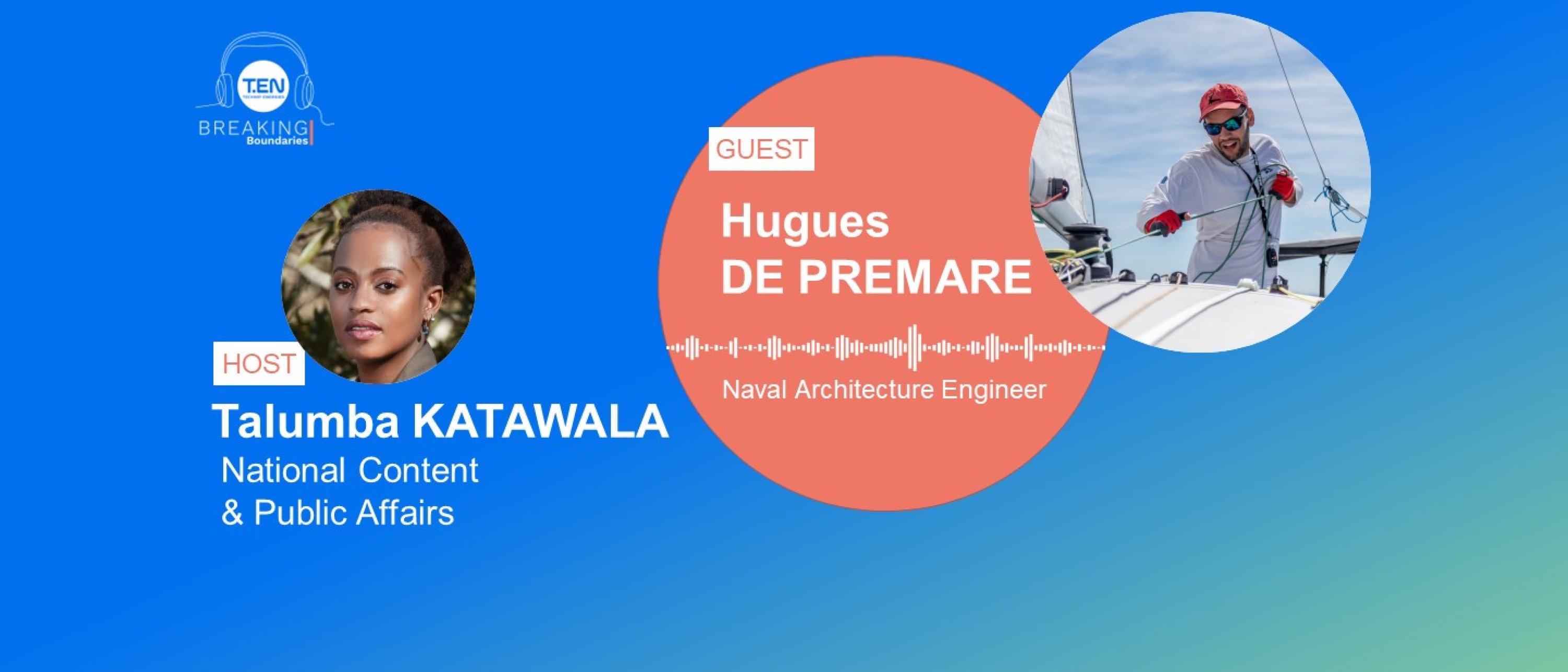 Wednesday, November 23, 2022
Breaking Boundaries #7 - "Sailing helps me adapt to any situation"
Podcast
« Sailing helps me adapt to any situation » Hugues De Premare, naval architecture engineer and professional sailor
Listen to how Hugues de Prémare plans to fulfill one of his oldest dreams, crossing the Atlantic Ocean!
This 27-year-old ocean enthusiast is committed to competing in 2023's Mini Transat, the emblematic and iconic sailing competition that connects Europe and Latin America.
Still early in his career as a Naval Architecture Engineer with us, Hugues spends days, sometimes weeks offshore. This episode provides a real immersion, not only in Hugues' profession but also in his passion for sailing and his fascination with the oceans and their mysteries. 
Hugues talks about what it is like to be a naval architecture engineer, how he finds the balance between his job and his passion, the skills needed to work offshore, the lessons learnt from sailing, but also the preparations for September 2023, the year of his departure for the Mini Transat.
Join Hugues in conversation with our host Talumba Katawala in this seventh episode of Breaking Boundaries.