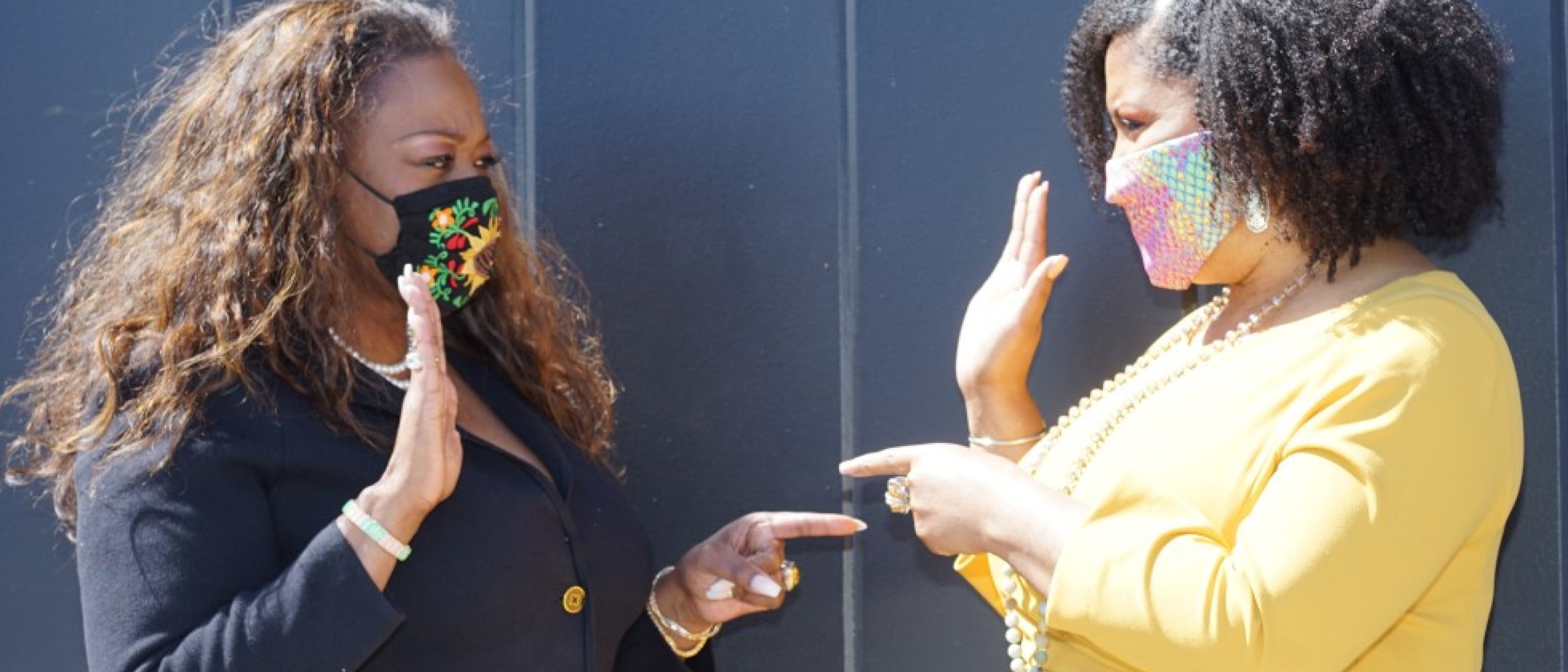 BOLD: Diversity and Inclusion in action
Be Authentic, Be You, Be BOLD: an ERG response for a diverse and inclusive workplace
BOLD (Black & Brown Organization for Leadership and Development Mission) is a Technip Energies employee group that develops and implements leading-edge ideas in inclusion, diversity and equality.
Initially operating in Houston, Texas, BOLD has expanded to include all of the Americas, as well as our Process Technology and Genesis businesses. In 2021, the group introduced the theme 'Be Bold, Be Brave, Be You for a better workplace experience'.
This recognizes that awakening substantial innovation in the company's diverse workforce means encouraging people to feel comfortable and empowered at work and always able to function as their natural selves.
Using this theme, the group has helped deliver a positive shift in cultural awareness and attracted more than 100 new members.   
Membership of the group is now made up of people of all races and backgrounds. This allows colleagues to learn about one another, their unique cultures, and personal values.
It also helps promote BOLD discussions about race, exclusive experiences, offense and lack of representation.
Through the amplification of race, gender diversity, and disparities we are not only learning but empowering and strengthening one another in every step of our BOLD experience."
Fostering an inclusive culture  
The BOLD challenge is to promote a culture of fair representation, diversity, and inclusion that can drive sustainable results. Executive sponsorship is key to success.   
Technip Energies is aligned with Environmental, Social and Governance (ESG) criteria. As such, diversity and inclusion are central to our approach. We know a truly sustainable future requires meaningful participation by all members of a community.  
BOLD helps the company and its employees to deliver our ESG roadmap and identify what matters most to our people and leadership. Ultimately, the aim is to create a better workplace experience. 
BOLD seeks to ensure that Technip Energies' learning and talent enrichment programs, community outreach and communications channels help promote the recruitment, development, and retention of black and brown professionals. 
When someone becomes a member of BOLD, they open up opportunities in: 
Networking  
Exposure and feedback to management/executives  
Career path awareness 
Community outreach. 
Employees of any race, nationality, creed, or color who support diversity, equity, and inclusion are welcome to participate in BOLD activities. As the group's membership increases it sends a bold statement that the experiences of black and brown professionals are being proudly shared.
BOLD has allowed brave conversations to take place where people are open and honest about their experiences and opinions. As result, employees have developed closer bonds and are always learning how to better communicate with one another.  
In addition, people turn to the BOLD leadership for support, clarification, and guidance on how to spark innovation among peers while developing genuine mutual respect.
A great beginning  
The BOLD program now has more than 114 members and is sponsored by our Chief Technical Officer. During the past year, the group launched nine events:  
A STEM (Science, Technology, Engineering, and Mathematics) Event: discussing the future of STEM in Energy Transition 
Black History Month: a celebration of STEM leaders and innovators
Woman Code: Powerful keys to unlock your life 
International Women's Day: Celebrating Women leaders in STEM 
Juneteenth: sharing ideas and bringing awareness 
Hispanic Heritage Month: A celebration of Hispanic culture 
Culture Wizard 
WEN (Women's Energy Network): Fostering the career and leadership development of women in the energy business  
Better than Coffee – Self Care is not Selfish. A 15-minute coffee break/employee Pulse Check where people were able to interact with their peers, relax, and unwind.  
Looking forward
BOLD's future objectives will focus on three areas – Communications & Membership, Outreach, and Learning & Development.  
A wide range of goals include: 
bridging the gap between men and women in the corporate setting  
highlighting the contributions of black/brown trailblazers in the development of American society  
leading efforts to mark Hispanic Heritage Month… 
…and much more. 
Technip Energies is proud to support BOLD's mission. We look forward to more engaging activities that promote learning, healthy dialogues, diversity, inclusion, and innovation balanced with supporting Technip Energies ESG roadmap.