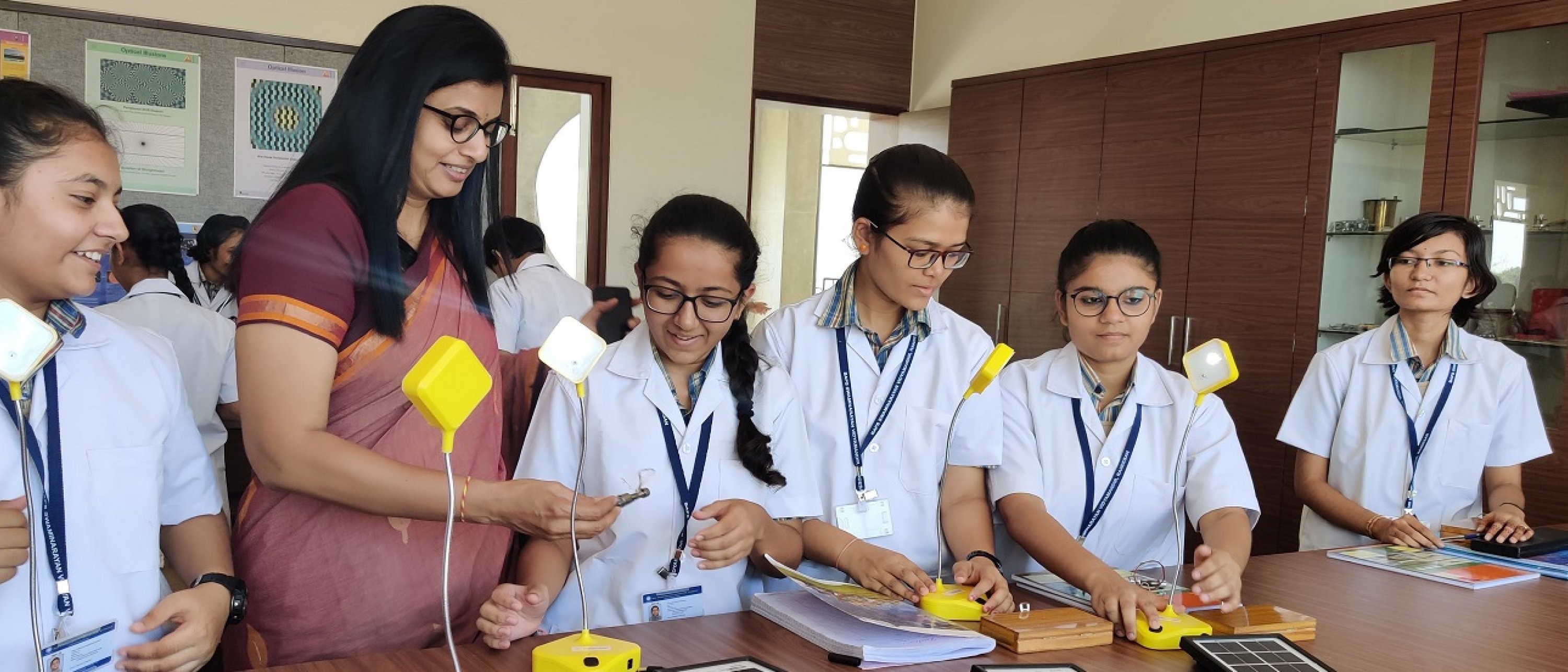 Seed of Hope CSR program in India
Our flagship sustainable corporate social responsibility program in India
As one of the key energy industry players, Technip Energies would like to be a responsible corporate citizen and nurtures the social and environmental quotient of the next generation.  
Since 2015, Technip Energies India has therefore undertaken a flagship sustainability program called "Seed of Hope". The program runs across ten states in India and has so far impacted more than 90,000 lives.
As a responsible energy player, we are committed to contribute towards the inclusive growth of local communities where we are present through innovative and technology driven sustainable effort to promote clean energy, ensure safety and well-being of our people and build inclusive and diverse future ready workforce."
India faces many challenges. They are not only at the bottom of the Global Hunger Index and have a very low ranking in the UNDP Human Development Index, they are also the world's third largest emitter of carbon dioxide. 30% of the nation's population is living below USD2 a day.  
Given the magnitude of India's population and ever increasing socio-economic issues, a collaborative approach where all corporates and institutions work in tandem with Government's policies and guidelines for inclusive growth, is necessary.  
Against this backdrop, Corporate Social Responsibility becomes the bedrock of India's inclusive growth story.
Since 2014, all companies achieving certain financial results need to constitute a Corporate Social Responsibility (CSR) Committee of the Board and ensure that the company spends at least 2% of the average net profits on Corporate Social Responsibility in pursuance of its policy.  
In line with this, Technip Energies India developed their own CSR policy and the program "Seed of Hope" was born. The vision of the program is to empower sustainable communities, advance gender diversity and ensure environmental responsibility. 
The overall goal of the Seed of Hope program in India is to accelerate inclusive growth of the local community where we work and live in alignment with the United Nations Sustainable Development Goals and organizational Sustainability agenda.
The program therefore has extensive focus on education support for children, support for diversity and women through skills development training, as well as the environment in local communities. 
The program has the following objectives:  
Demonstrate Technip Energies India's commitment to the social and environmental good including advancing gender diversity through responsible business practices in adherence to ethical corporate governance standards.  
Support the national development initiatives thereby contributing to inclusive growth of the local community wherever we live and work.  
Create a sense of empathy and equity among employees of Technip Energies India thereby motivating them to give back to the society through volunteering.  
Since 2015, more than 50 initiatives in ten Indian cities have been implemented within the Seed of Hope program. This means that more than 90,000 people have benefited from Technip Energies India's CSR projects.
The results can be summarized like this:
Improved quality of education for more than 9,000 children through primary education support;
Trained more than 950 youths who received vocational training;
Supported more than 58,000 people affected during natural disasters;
Promoting clean energy through installation of 100 biogas units, 150 smokeless cooking stoves, 80 solar street lights and plantation of more than 40,000 saplings thereby reducing emission of more than 500 Metric Tons of CO2 to date;
Recycled 80,000 kg of waste annually of which 5,000 kg was plastic waste;
Empowered more than 500 women through training on vocational trades;
Promoted STEM (Science, Technology, Engineering, Mathematics) learning for 19,000 girls through installation of 12 science centres in schools and scholarships;
In 2019 and 2020, Technip Energies India employees volunteered more than 5,600 hours to support social initiatives.
Overarching social issues of our society cannot be resolved overnight but by integrating the CSR perspective in the way we do business, we increase the possibility to reach positive changes. 
This approach reiterates the fact that Sustainability is at the center of everything we do and helped us in garnering a National Corporate Social Responsibility (CSR) Award for our Seed of Hope program in support of local communities.