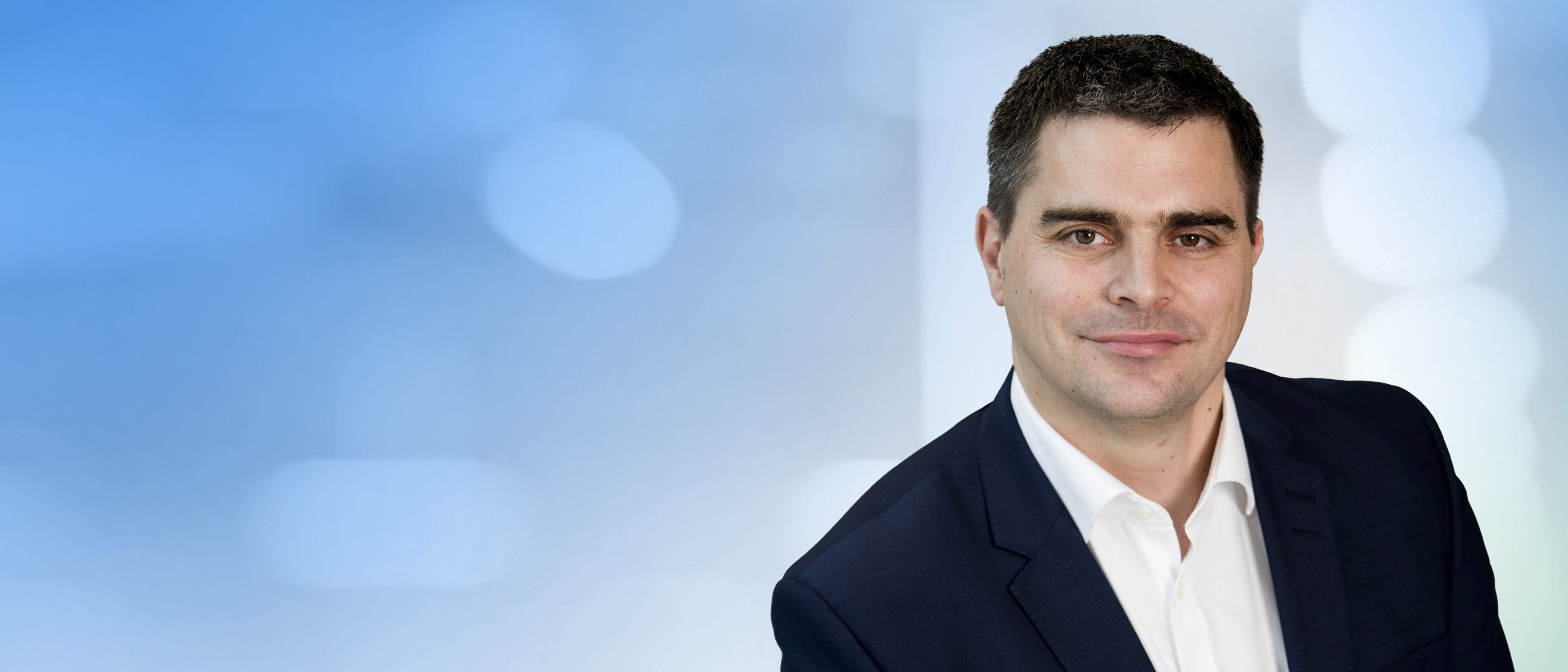 Delivering IT and CyberSecurity value in fast-evolving environments
With over 20 years of IT leadership experience, Stuart Millar is Chief Information Officer for Technip Energies, responsible for overall IT delivery including enterprise resource applications, infrastructure and cybersecurity. Stuart joined the company in 2012 and has led the IT through the creation of Technip Energies in 2021.
Q – What does it mean to be CIO of Technip Energies?
Stuart Millar (SM) – As CIO, my job is to lead the IT function and ensure it supports the business in its goals, whilst keeping the company safe from cybersecurity threats. At Technip Energies, we have over 22,000 employees, subcontractors, and consultants who rely on IT every day, so the role of Information and Digital Services (IDS) is to make sure IT is always available. To achieve this, we have a globalized, centrally led organization of around 320 staff that is structured around five domains: cybersecurity, ERP applications and systems, networks and operations, business engagement, and architecture to ensure that everything is properly connected.
We are closely aligned with the business to make sure we meet their needs wherever we operate. This means adapting our systems to facilitate team collaboration from almost anywhere in response to unexpected conditions (COVID-19, geo-politics etc.), as well as responding to the specific requirements of EPC projects which can be in challenging locations, in extreme weather conditions, or in the middle of the ocean for a floating platform! It's important to understand business requirements and constraints to deliver services quickly, safely, and reliably.
Q – With such an important responsibility, does anything keep you awake at night?
SM – Cybersecurity is one of the major threats facing any organization today. There are constant attempts to disrupt operations, exploit any weaknesses, and defraud companies of money or information. We put processes, technologies, and other elements in place to prevent attacks and keep our systems running safely, but cyber attackers only need to get lucky once, we need to be prepared and alert every single day.
We test ourselves; we carry out simulations to make sure we are protected and rehearsed. We have mandatory training to raise awareness of cybersecurity risks with some simple do's and don'ts. And we regularly have pragmatic discussions about investment levels in cybersecurity to keep the company safe. But hackers are always seeking new ways to attack us. As an example, we're now seeing AI chatbots being used to rewrite emails, making fraudulent requests more difficult to spot. So, we must always be vigilant. It's important to keep this risk at the front of everyone's mind and be agile enough to respond quickly to any incident.  
Q – Can you tell us about the new ERP (enterprise resource planning) project?
SM – The aim of the project is to create a single platform for all business support applications – finance, legal, procurement, HR and so on – to simplify our systems, reduce the number of applications that we support and manage, and make our processes faster and more efficient.
It's a transformational project which involves understanding how the business is working today, looking at how it will operate tomorrow, identifying the gaps, then designing, building, and testing the system, managing the change, and training everyone to use it when it goes live. The goal is to harness the power of data to make it easier to work here at Technip Energies.
What I've learned throughout the recent reorganizations is the strength that diversity and inclusion bring to our team. We have lots of women and men in IT around the globe, and the ingenuity of ideas that come from having such a diverse group of people means that we've been able to complete complex projects in record time, including the spin-off that created Technip Energies. We put a lot of emphasis on agile working in close collaboration with the business, to achieve cost savings and productivity improvements. 
Q – What changes does the energy transition bring to IT?
SM – As one of the biggest users of electrical power at Technip Energies we are strongly involved with the ESG roadmap. We are committed to obtaining ISO 50001 certification for our data centers by 2025, and we recently moved our largest data centers in Paris to be powered entirely by renewable energy. Other elements include power management, to avoid computers running through the night when they're not needed, and rethinking the way we recycle our computers when they are no longer operating at the level we need.
For cloud-based applications we're working with partners including Microsoft and Oracle, whose strategy is also to power their data centers with renewable energy. By using the cloud instead of our own data centers to run engineering calculations 24/7, we can manage our servers more efficiently, reducing power consumption and costs and turning them off when they are not needed.
Q – Digitalization means that everything is getting faster and more automated. What's your view on the new challenges and opportunities for IT?
SM – Digitalization is a key component of Technip Energies' strategy, and my job is to provide the platforms, the security, and the ability for our digital teams to build these solutions. I see data as the new battleground; companies able to manage their data fastest will have a clear competitive advantage. So, we're doing a lot of work to harness the power of data to generate value for the company and our clients.
ChatGPT has enormous potential to deliver digital transformation for businesses and organizations. It is one example of a disruptive technology whose adoption has been so quick that it reached 1 million subscribers in just 5 days. Sometimes technologies will emerge that we don't fully comprehend and don't understand the implications for the company. What is important is making sure that we're agile to take value from these opportunities when they emerge, to react quickly and see them also as an opportunity.