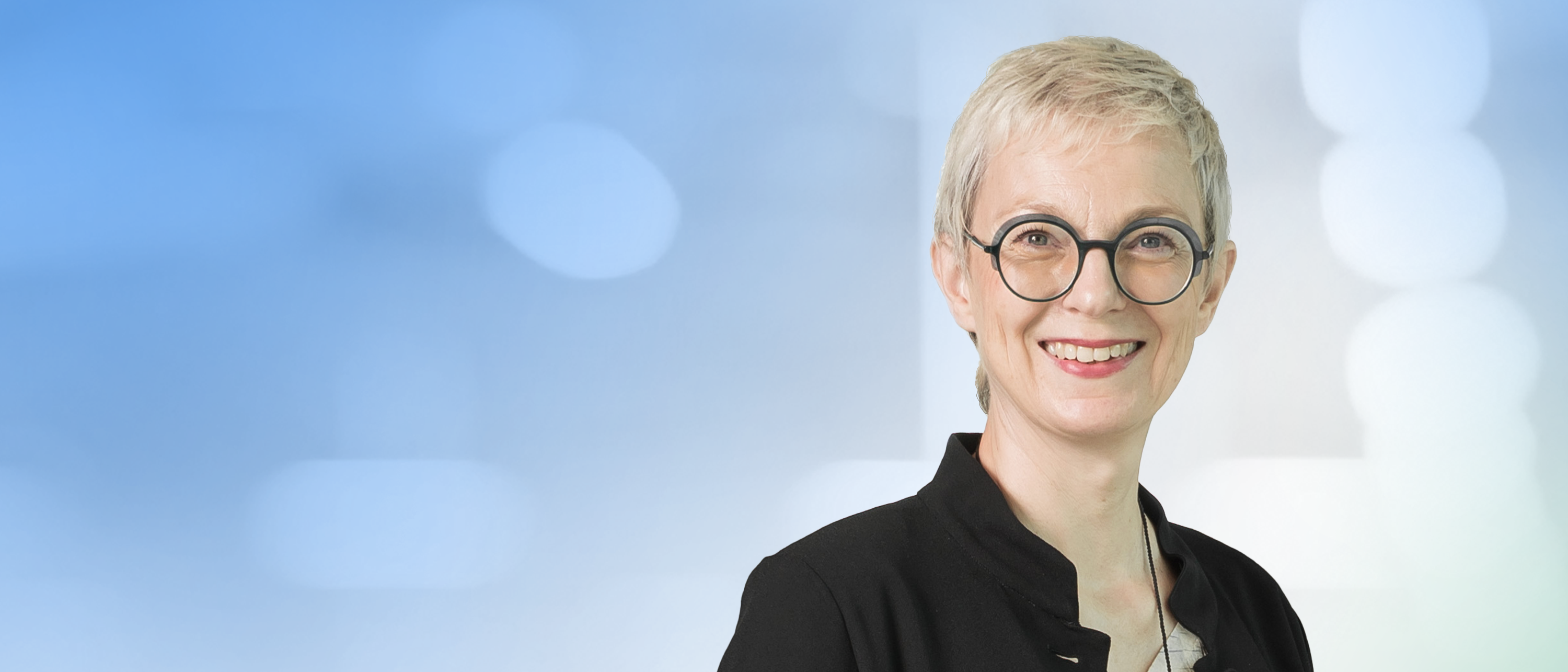 Empowerment, transparency, no complacency, and continuous improvement are at the heart of QHSES which underpins everything we do at Technip Energies
Interview with Valentina Gabriel, Vice President of QHSES at Technip Energies.
Appointed in January 2023, Valentina Gabriel is Vice President of QHSES at Technip Energies. Prior to this, from 2018 to 2022, Valentina was Senior Vice President of the Asia Pacific Business Unit, the first woman within the company to lead a region. As an accomplished Project Director, with more than 30 years of operational experience, she has overseen projects all over the world, from Nigeria to Azerbaijan, via Brazil and the United States, covering a wide range of technologies, including onshore, offshore, subsea and life sciences.
Q - Can you explain what QHSES is and what it means for Technip Energies?
Valentina Gabriel (VG) – Quality, Health, Safety, Environment and Security, or QHSES underpins everything we do at Technip Energies. We have the ambition to be a reference in the industry.
The role of HSE is to protect life and the environment. It's the pulse of the company. As a people company, executing projects across the world, we do not compromise on health and safety. We must make sure that every day, each and every one of us can get home safely.   We have as well a key role to play to protect the environment and prepare a better tomorrow for our earth. We are convinced that all incidents are preventable. Our job involves working in a proactive manner to eliminate hazard and reduce risks to prevent damage and above all fatalities.
Quality means delivering what we promise to the client, to the right specifications, on time and on budget. We strive for excellence, to add value to the business, to obtain client satisfaction in the best and most efficient way. To achieve this, we ensure that activities are executed as per business and system requirements. Our objective is to be efficient wherever we are in the world. Not to be forgotten, Quality is everyone's duty.
Security is about ensuring the physical security of our people and our assets. It's about anticipation, prevention, protection, detection, and response. This means planning for any eventuality, so that when an event occurs, an assessment is done, and the appropriate response is rapidly put into action.
The common theme, across all aspects of QHSES, is to protect people, ensuring that standards are respected, lessons are learned and feedback in a process of continuous improvement.
Q - What does your operational background bring to the role?
VG – For me, when it comes to QHSES, it's essential to be close to the business to really understand what people are facing in their day-to-day work. When you go to a construction site and see the way people are working, lifting, and building, you must keep all these aspects in mind when you are back at your desk. You must always think ahead.
When you design a plant or engineer a project, you design a process. If you do not embed QHSES into the design then you risk putting people in danger during construction or later, during operation. So it's essential to consult QHSES, to carry out constructability reviews, to anticipate and put the proper measures in place.
That is why, from an operational point of view, it makes sense to have the QHSES functions together and independent from engineering or construction, to give an external perspective with proper leverage.
Q - Can you explain the importance of BBS (Behavior Based Safety) and the knowledge retention programs?
VG – We don't compromise on Safety. It is entrenched in our Values. We carry out regular health and safety training, but analysis has shown that typically, 80% of the learning is lost after just 3 days. The messages are not always understood at the level we would expect, so our knowledge retention program is designed to identify what has been forgotten so that we can provide targeted and practical training programs.
For the Behavior Based Safety (BBS) program, we have dedicated teams on construction sites, whose role is to question workers on their activities, and identify good practices as well as gaps. Our approach is designed to encourage open discussion and to promote lessons learned from those good practices and gaps; to make sure mistakes won't happen again.
One key message is "No compromise" - it means telling people to stop when a behavior is not in line with a safe way of working. We often hear "we've done it like this before", which is why it's so important to say no and explain why. It's not always an easy task but every time we raise a concern the message is clear – no compromise, no complacency – we must act safely in everything we do.
Q - What does climate change mean for HSE and what KPIs do you follow?
VG – We only have one Earth. What we do today will impact tomorrow. We need to act now, and take the right actions to prepare for a better tomorrow. We work closely with project teams to reduce waste and water consumption during construction and integrate biodiversity impact in the selection of our projects. We also work hand in hand with our engineers and provide guidelines for eco-design and circularity to reduce our environmental impact in engineering, procurement, and construction. In this way HSE is at the crossroads of all our businesses.
Q - How can you leverage data to achieve your QHSES ambition?
VG – If we can't measure, we can't improve. Data allows us to understand trends and identify potential risk. We are working on an HSE prevention tool with our global construction team. By analyzing information from all former incidents or risks, we are able to learn from past events and share our experience gained from construction projects over the past 30 years. We can identify which actions, in which conditions or circumstances, present a high risk of accident and put specific preventive measures in place.
Transparency is essential for QHSES. Analyzing the root cause of any incident, openly and honestly, without blame, is the foundation of a learning culture and the only way to really improve and meet our ambition to be a reference in the industry.