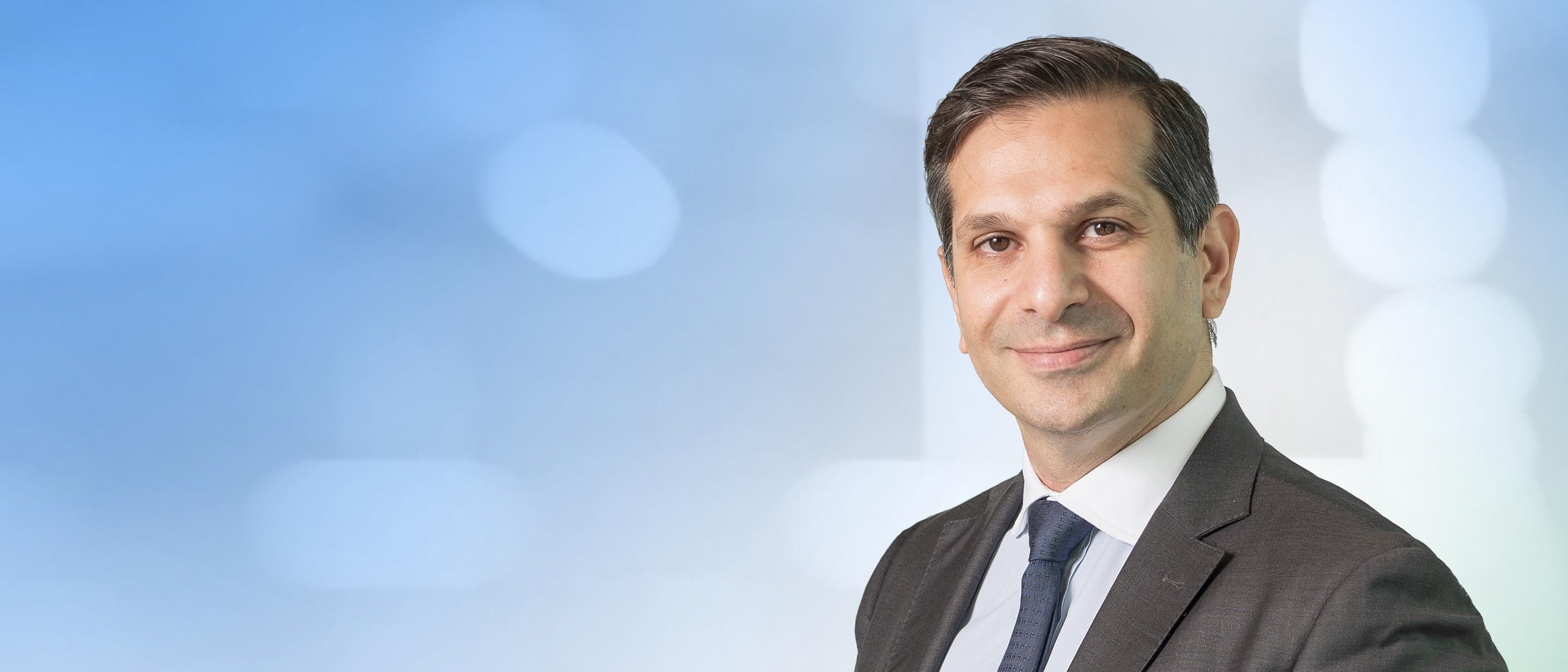 Getting future-ready: Procurement's evolution from resilience to anticipation
Interview with David Tadbir, Vice President Global Sourcing & Procurement at Technip Energies.
David Tadbir

is Vice President Global Sourcing & Procurement at Technip Energies. Having joined the company as Construction Manager in 2006, his roles have since included many management positions in Estimation, Investor Relations, Deputy Project Director in charge of Project Control and Logistics for Yamal LNG, Procurement & Logistics Director for Arctic LNG2, and VP Offshore Product Line, providing David with a wealth of operational experience and in-depth understanding of the business. He was appointed VP Global Sourcing & Procurement in January 2022. 
Q - Can you explain the role of the Global Sourcing & Procurement (GSP) function for Technip Energies?
David Tadbir (DT) - To put it simply, the role of the GSP function is to buy, expedite and deliver the material and equipment, on budget, on quality and on time to our clients' construction sites. GSP is a key support function at the heart of our business, and it is also a role that is evolving, from one of building resilience to one of anticipation. When you consider the challenges and disruptions of the last few years, from the COVID-19 pandemic through to the war in Ukraine and the return of inflation, it's not enough to be resilient, we need to anticipate, so that we can respond quickly and adapt to whatever challenges arise.
Q - How is GSP organized to support the business?
DT - Overall, we have around 1,000 people in Procurement, with teams in each of our major operating centers, organized around five main functions. We have close relationships with our engineering and our construction teams and together we analyze the cost of installation, as it represents opportunities to make better buying decisions. In the sequence of procurement, Category Managers play a very strategic role as they identify the pool of potential suppliers, they initiate strategies to establish possible global frame agreements, and they provide market intelligence to our team members, highlighting opportunities for good deals or raising alerts to risks of vendors failure.
Our buyers establish the cost-base of the projects, they negotiate and establish the contracts. Vendor performance managers lead the expediting and inspection of the products, before handling the equipment for transport, logistics and chartering. Indirect Procurement involves buying products and services to facilitate the life of our operating centers.
Overall, we place several billion euros worth of orders every year, so our role makes an important contribution to the success of our customers' projects and to the value of our company.
Q - Inflation is a major issue at the moment, how do you manage this considering the weight that Procurement has on Technip Energies' balance sheet?
DT - Inflation is a complex issue because it affects differently continents, products and services, throughout the supply chain at different times and to different extents. We have a team of experts whose role is to analyze data and market intelligence and challenge prices based on facts. But our strategy is to establish long-term relationships with our suppliers based on mutual trust and respect, to mitigate risks and align our interests to be successful together.
Q - You're mentioning the long-term. How is the energy transition transforming Procurement?
DT - As the business model of Technip Energies covers both the delivery of mega projects and increased technology, products and services, the role of Procurement must adapt to anticipate all possible challenges. That's the future that I'm getting ready for with my team.
Today, each energy transition plant is a prototype, but tomorrow, when we're producing standardized products to make them more affordable, Procurement needs to be quick and efficient in managing the whole supply chain. Also, industrialization and digitalization are becoming more core in our Procurement activities. The launched initiatives on digitalization of Vendor Performance Management, transport and cost benchmarking are essential for the success of our company. I believe Procurement activities are going to be even more important in the near future and my role is to prepare for such a challenge.
To do so, another factor to consider is the future supply base. We're working closely with our business lines to understand the dynamics and anticipate market trends for products that will be needed in the future. We're looking at established companies as well as small start-ups with specific products that have the potential to become major suppliers in the coming years. We need to identify them, get to know them, and even sometimes partner with some of them. We also need to be more curious, to widen our vision beyond the cost of purchasing, to consider the broader costs of logistics and installation.
Moreover, this means integrating ESG to evaluate companies not only based on price or lead time, but also on their environmental footprint as well as their social and governance record. But we need to remain humble and work with the support of our supply chain to adopt the best practices of the market and make them our standards.
Q – You must be dealing with massive amounts of information. How do you leverage data in your daily activities and how do you see this evolving?
DT – Indeed, we're analyzing huge amounts of data to map how much we spend on each project, on each type of product, with each vendor, and we're matching that with data for non-quality, defects, cost overruns, fabrication delays and so on, to measure business performance and identify areas of improvement. We're also leveraging data gained from over 30 years of purchase orders to improve the way we approach the market with requests for tenders. By using artificial intelligence, we can connect our historic spend map with market trends and commodity indices to forecast a price range for certain goods over a certain period, and this will help us to anticipate.
It's an exciting time for Procurement as, supported by a robust LNG and customer spending cycle, we anticipate a significant order intake in the coming quarters. So, we need to be prepared, which means recruiting people with a curiosity mindset and training them to join the dots across different disciplines. Many features of the job will remain the same because that's the nature of buying. It's all about negotiations and human interactions. But our capacity to control and predict will evolve, to help us make better, more informed decisions.