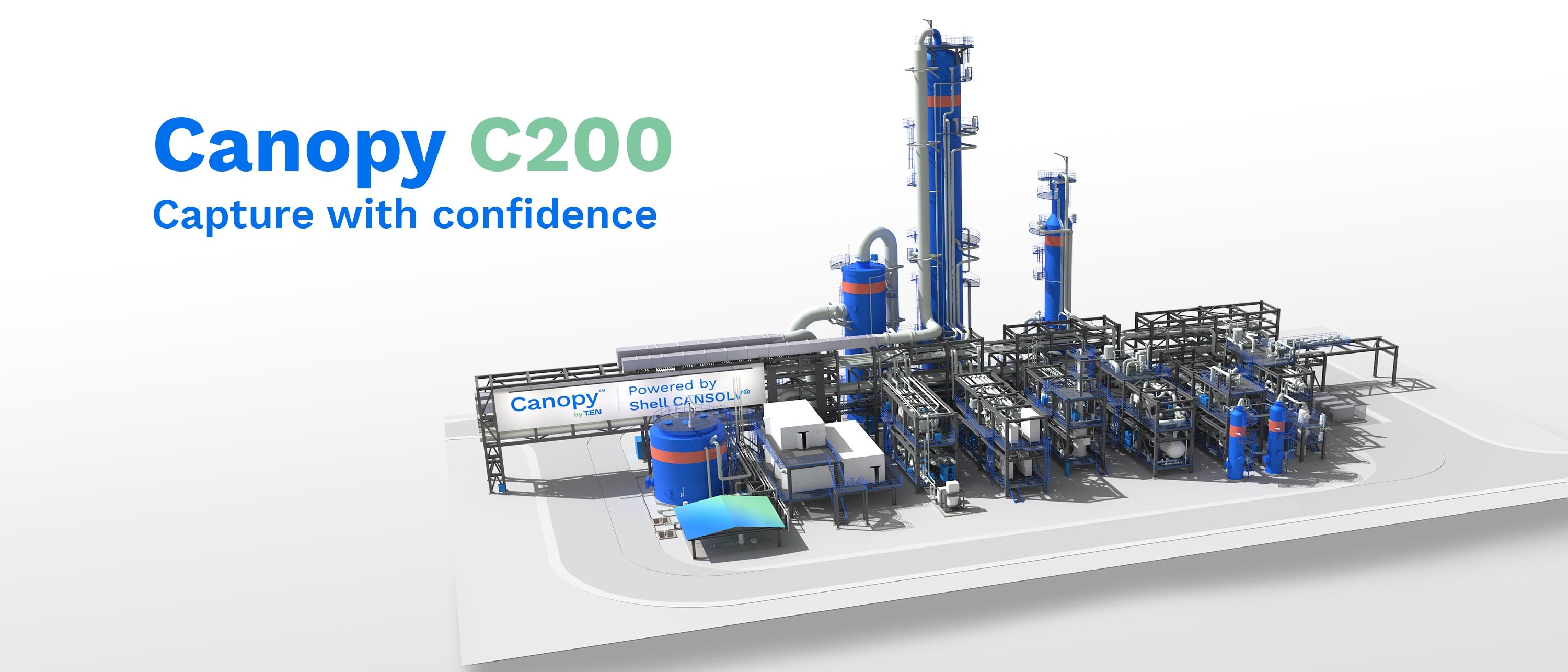 Canopy by T.EN™ C200
A unique standard modularized 200 ktpa carbon capture solution available today
Maximizing capacity and value, Canopy C200 combines leading carbon capture technology with advanced modular architecture and seamless facilities integration.

Capture value
Leveraging leading technology and standardized production concepts, Canopy C200 enhances affordability, optimizes CAPEX and reduces operating costs. As experts in plant integration, we seamlessly align our solutions with your facility to maximize economic performance.
Capture certainty
Canopy C200 puts confidence in carbon capture – so you can secure schedule, cost, construction and operational certainty with ease.
Capture time
Simplify project delivery, minimize operational downtime and start operations sooner. Canopy C200 can be delivered to your door in less than 26 months.
Capture anywhere
Compact and transportable, Canopy C200 is accessible to any facility anywhere in the world.
Canopy C200 Value Proposition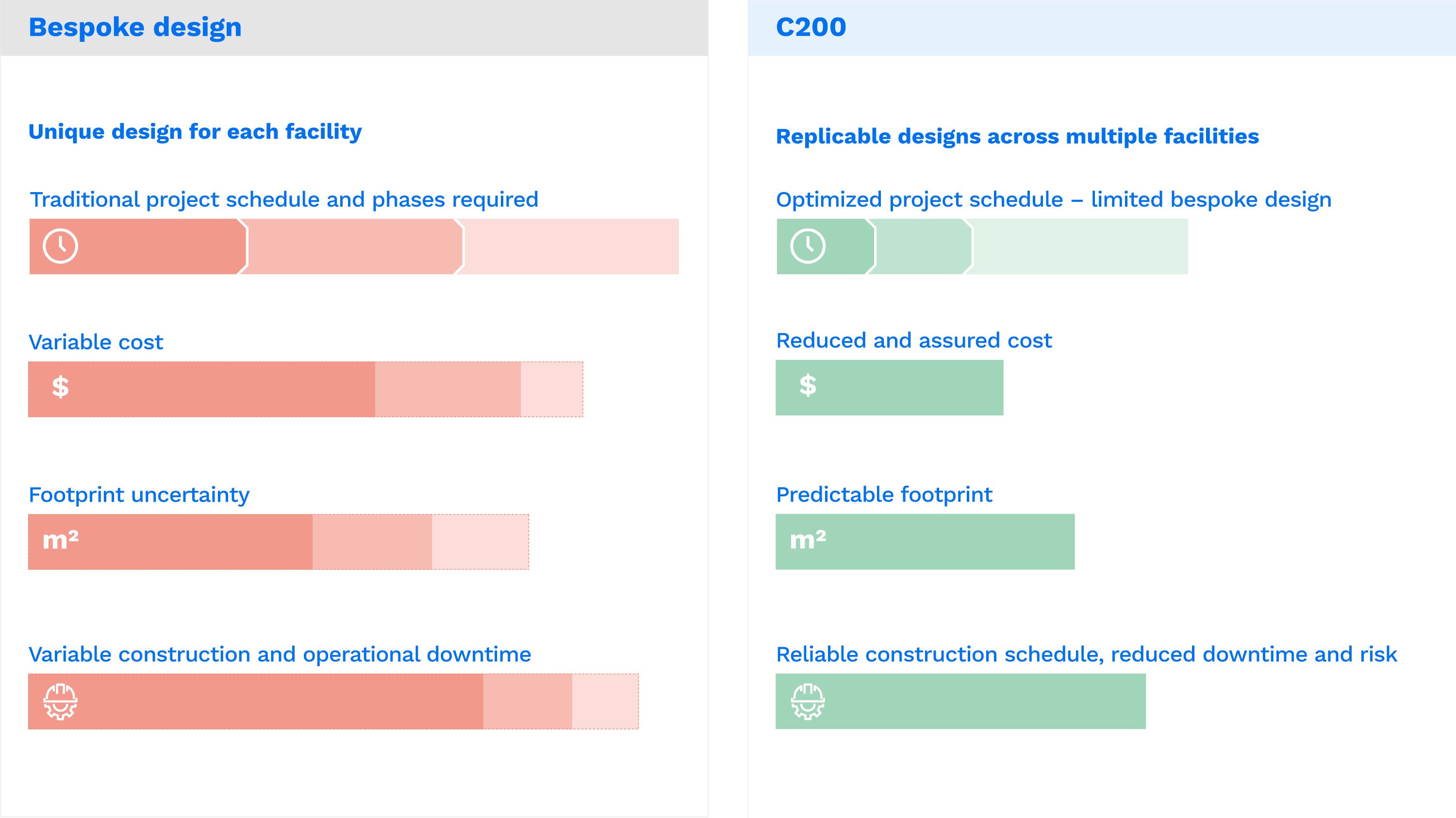 Part of Canopy by T.EN™, our post-combustion carbon capture solutions powered by Shell CANSOLV® CO2 Capture System.

Combines leading carbon capture technology with optimized modular architecture and seamless integration with your plant, affording optimum space/footprint utilization, energy efficiency and lower utilities consumption).

Standardized modular design puts schedule and cost certainty within reach, significantly de-risking project execution. Construction time at the site and operational downtime and disruption are minimized, rendering a positive impact on safety, the environment and surrounding communities.
Easily integrated with newly built and existing facilities.

 

Designed to enhance affordability and optimize CAPEX while enabling high standards of plant availability and ease of operations and maintenance.

Equipped with a fully automated and integrated control system compatible with all types of existing facilities.

Digital ready to support additional features such as remote control and plant performance monitoring.
Discover more about our carbon capture projects
Capture the opportunity to lead. Now.
Find out how Canopy by T.EN™, can help you reach your CO2 reduction goals faster, on any scale, with real commercial value.