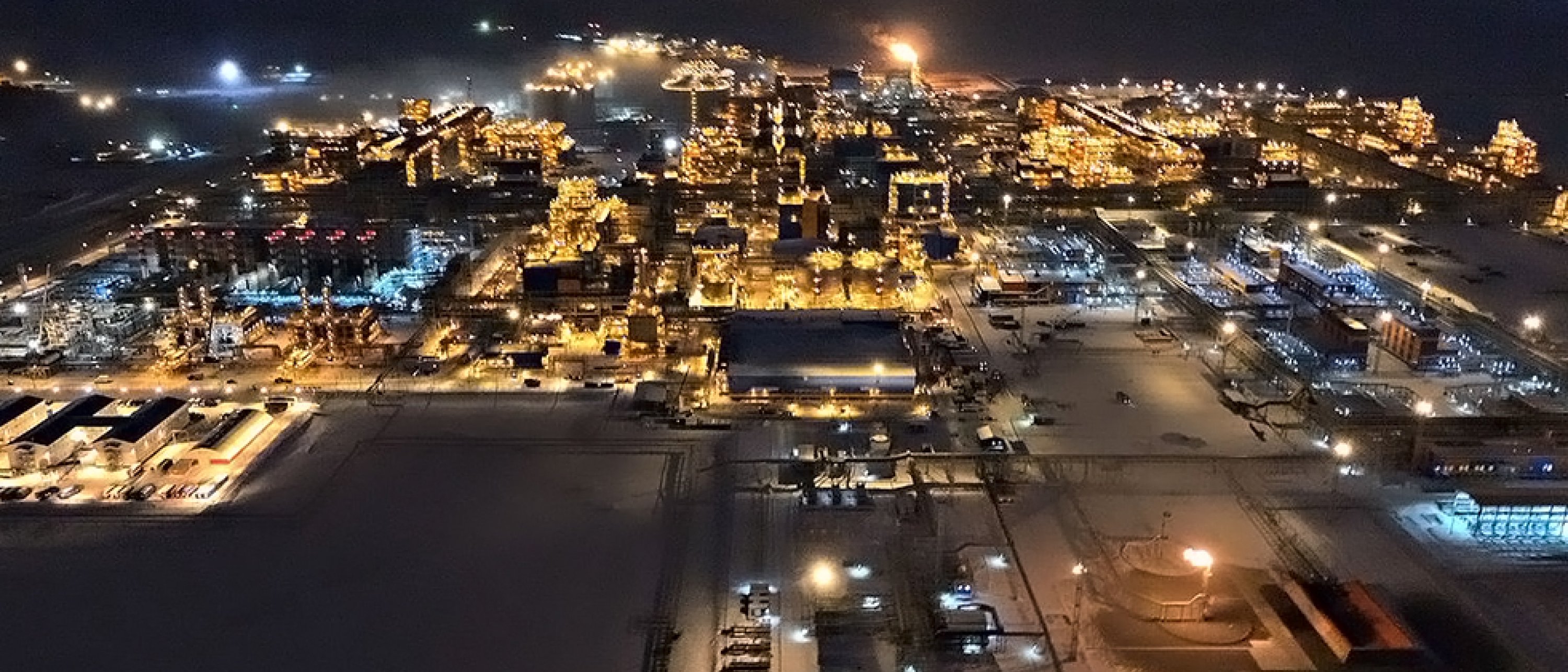 Liquefied Natural Gas (LNG)
Global leader in LNG plant design and construction
No hydrocarbon is richer in hydrogen than LNG. As the world energy mix progressively decarbonizes, Technip Energies continues to lead in liquefaction and low-carbon LNG. Our projects can help our clients eliminate energy poverty and quickly improve air quality in fast growing economies.
Technip Energies can engineer and build all types of LNG plants: Mid-scale, large-scale, onshore, offshore on different support types and in remote and harsh environments. With unparalleled experience in engineering and construction, our staff can design and execute numerous brownfield and greenfield projects at the same time.
First class engineering for the LNG industry
We leverage our large engineering resources for conceptual design to offer turnkey delivery of complete LNG facilities. With our strong balance sheet, we can raise the financing required for LNG and other megaprojects. During the early stages of a project, we perform conceptual studies to establish a design that is cost effective, safe, meets environmental regulations and is industrially sound.
We provide CAPEX estimates of possible solutions, leveraging feedback from our extensive EPC experience. Our solid procurement organization enables us to obtain the best equipment at competitive prices, helping to guarantee cost, schedule and performance. Our acquired knowledge of construction yards and companies allows for a derisked execution schedule.
Supporting the energy transition in reducing CO₂ emissions and improving energy efficiency
We combine these capabilities with our technology and know-how to develop new solutions that support the energy transition in reducing LNG plant emissions and improving their energy efficiency.
Energy efficient designs built on decades of R&D
Carbon Capture and Storage for existing facilities - wellhead CO2 removed in pretreatment and combustion related CO2
Electrification of new facilities using power generated from high efficiency combined cycle power plants and renewable sources associated with energy storage.
Extensive experience on the largest and most complex projects
In the 1960s, we pioneered baseload LNG plant construction through the first-ever facility in Arzew, Algeria. Since then, we've sought out the most challenging projects and driven them to success. As a leading LNG player, we have built liquefaction export terminals totaling more than 105 Mtpa production capacity. We also offer our clients a range of services for LNG receiving terminals from conceptual design studies through EPC.
Maintaining an exceptional track record for on-time delivery, our site teams rely on strong home office engineering support during construction, commissioning and startup.
Our procurement organization helps ensure the timely and efficient assistance of our suppliers.
Our past references and ongoing projects include Yamal LNG in the Russian Arctic; North Field East and the world's six largest LNG trains in Qatar; Energia Costa Azul in Mexico; Coral South FLNG in Mozambique; Yemen LNG; six LNG trains in Nigeria; and other flagship FLNG projects including Prelude FLNG, Petronas Satu FLNG and a series of mid-scale LNG plants in China.
SnapLNG™ by T.EN
A new way to deliver low-carbon LNG with accelerated time to market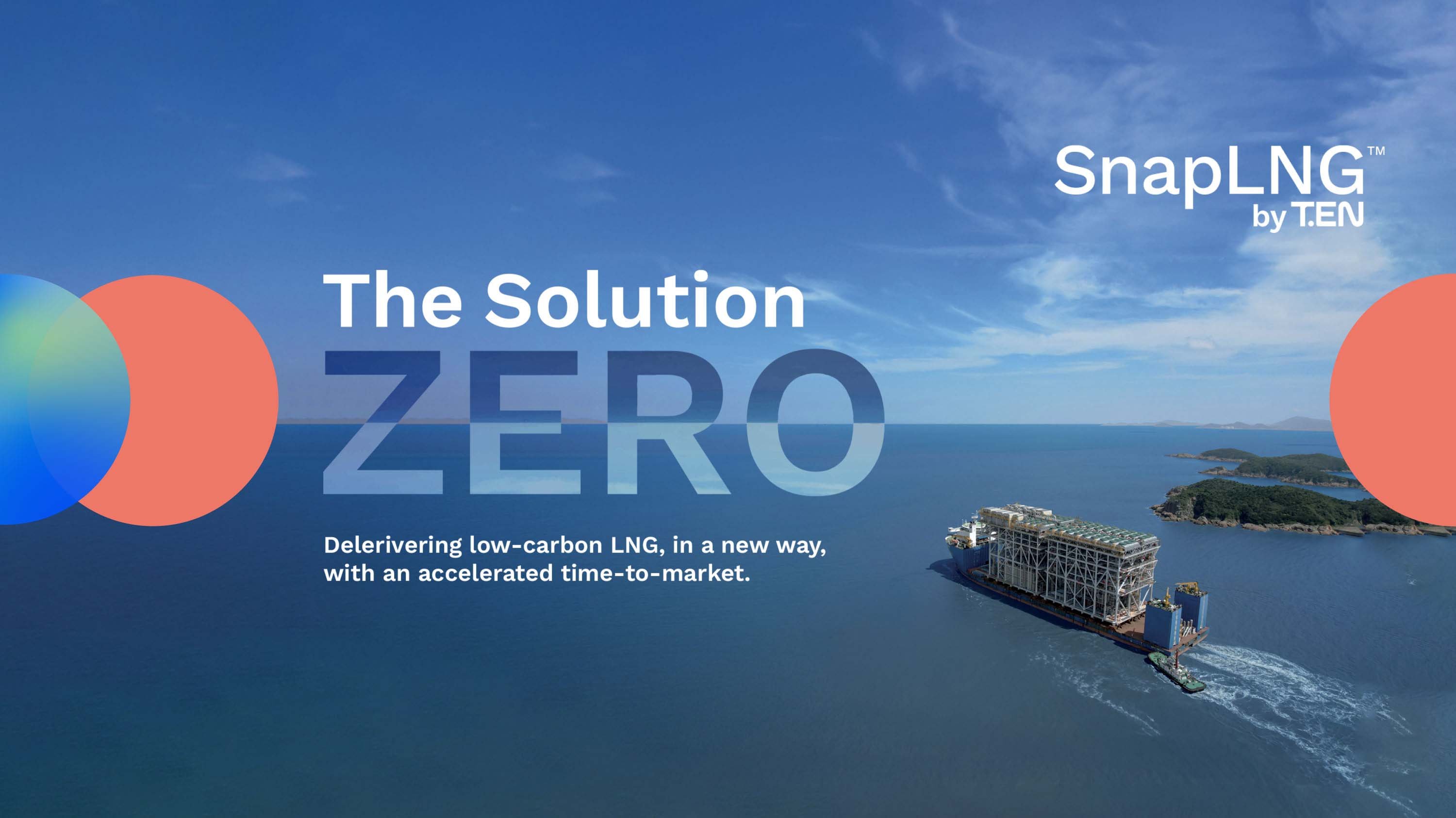 We have combined our engineering, technological and project execution expertise to develop SnapLNG by T.ENTM, with the aim of meeting the energy challenge and extending the frontiers of the energy transition.  Today, we offer our clients a new approach to decarbonize their LNG production and reach their carbon reduction target through pre-engineered and standardized modules: The Solution Zero for low-carbon LNG. 
SnapLNG by T.ENTM is complementary to another Modularized LNG Solution (1 to 2 MTPA Range) offered in collaboration with Baker Hughes.
World-class technology offering
Best available process technology at pre-FEED stage:
Air Products natural gas liquefaction
State-of-the-art NGL recovery
Gas turbine inlet air chilling using precooling refrigerant
Nitrogen rejection
Leading non-cryogenic heat transfer solutions:

Enhanced surface exchangers – propane refrigerant evaporators and condensers

LNG modularization
Guaranteed cost, schedule and performance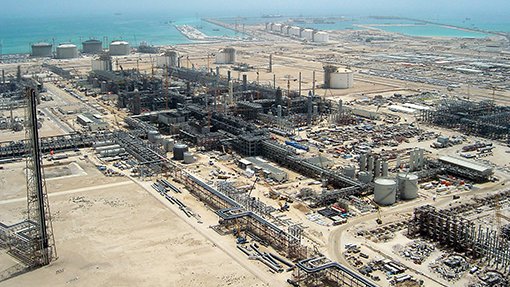 Energy efficiency and CO2 emissions reduction
Predictable and controlled project delivery
Large engineering procurement resources with the ability to design and execute several brownfield or greenfield projects at the same time.
A strong balance sheet for raising bonds associated with LNG and other megaprojects
1,300+ procurement executives organized globally provide the best equipment at competitive prices
Facilitation of project finance
Additional information and downloads
Get in touch
Send a message using the contact us form: 
Select Liquefied Natural Gas (LNG) from the Commercial contact per solution dropdown):